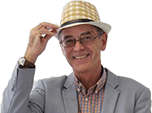 What's the best car to buy for £3000?
I'm looking to buy a reliable second-hand car for roughly £3000. Three or five doors and a 1.4-litre engine. What would be a good make to consider?
Asked on by Ade's Peel

Answered by
Andrew Brady
A Toyota Yaris or Auris would be a good choice - they're both very reliable cars with low running costs. Also consider a Honda Jazz or Ford Fiesta.
Similar questions

I bought a new Mazda 2 1.3 TS2 last year and just could not get on with it - too much road and suspension noise and rattles in the dashboard area. I decided to get something else and tried Jazz, Yaris...

I' planning to buy either a Toyota Yaris (2009-2011) or Ford Fiesta (2008 onwards). Which of the two do you recommend for reliability, holding its value well, build quality and running costs. I'm planning...

I'm seeking a used small car to replace an ageing Nissan Micra. Preferably one that doesn't go wrong very often and is low cost to fix when it does. What models do you suggest?