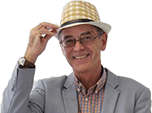 What cheap petrol car can carry a moped in the back?
I need a cheap to run petrol vehicle on a budget of £3000 which is suitable for the London ULEZ and also needs to carry a moped in the back. Rear seats are unimportant as they can be removed.
Asked on by Steve

Answered by
Dan Powell
I'd recommend a van-based MPV. Something like the Fiat Qubo petrol should fit the bill, as the rear seats can be removed when not needed. Or a petrol version of the Citroen Berlingo Multispace.
Similar questions

I'm looking for a car up to £3000 with sliding back doors as my wife has had a stroke and we need easy access for her?

I'm thinking of getting a moped for my 16-year-old son, putting the insurance in his name so he gets a year's no claims towards his car insurance at 17. Would this work?

What's the best time of year to buy a moped?
Related models

Cheap and compact MPV with twin sliding side doors, practical with 2500 litre capacity, suitable for wheelchair conversion.

Practical and versatile family transport that's cheap to buy and run, lots of carrying capacity with individual folding rear seats.