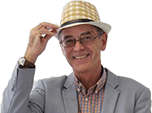 Do I need to change my paper licence for a new photocard version?
I've got an old paper UK driving licence that will expire in three years time when I'm 70. Is there any good reason to spend £20 to change it for a photocard version?
Asked on by Nick

Answered by
Dan Powell
All paper driving licences are valid until they expire so there's no reason to change. If you do want to make any changes (such as a change of address) or renew your paper driving licence, you'll be required to apply for a photocard driving licence.
Similar questions

At the moment I live in Portugal and due to the Brexit situation, the advice was to exchange my British driving licence for a Portuguese one. This I have done with no problem but as we come over to the...

I'm about to renew my insurance with Admiral and I have received a letter from them asking to send them a copy of my driving licence. This is the second year with them and they didn't request it in the...

I have to renew my licence which will take up to three weeks - meanwhile, can I drive to Germany?