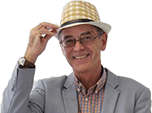 What economical small automatic do you recommend for under £6000?
I'm looking for a used small car that's reliable and economical for my mum to drive around town (extremely rare motorway driving. It has to be automatic and include parking sensors, a reversing camera, air con and Bluetooth.
Asked on by Soniya

Answered by
Andrew Brady
We'd recommend a Hyundai i20. It will be a really reliable little car that's easy to drive around town and is available with a robust torque-converter automatic transmission. The Suzuki Swift is worth a look, too.
Similar questions

What small automatic would you recommend?

I am a new driver in my late 20s looking for a second-hand automatic car. I learnt to drive on a manual, but with the amount of traffic in my area, a manual is sheer punishment. I am looking to stay below...

I'm looking to buy a new or nearly new small vehicle but need an automatic due to disability to left hand. I've read reviews and it appears that the Hyundai i10 1.2 SE auto and the Skoda Fabia 1.2 TSI...
Related models

Cheap road tax and economical. Base-model is well equipped. Five-star Euro NCAP crash test rating. Swift Sport is great fun.

Functional and spacious interior, good value for money (especially high spec models), long warranty.