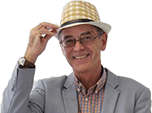 Is the Vauxhall Viva a good buy as a small car?
A few weeks ago I started looking at a Vauxhall Viva on the scrappage scheme. The Viva was about £11000 before £4000 scrappage, however after the bank holiday, there was then no mention of Viva scrappage on the website. We then discovered no mention of Viva. I used online chat to be told the following: "Unfortunately all the Vivas have sold. Vauxhall are no longer making the model either. We do have used ones but they're not available on scrappage". Have I had a lucky escape?
Asked on by Lisa White

Answered by
Andrew Brady
Yes, Vauxhall is no longer selling the Viva in the UK. There are plenty of as-new pre-registered examples still available, though, provided you're not too fussed about spec - speak to your local dealer or search the classifieds for one. These won't be eligible for scrappage but there should still be some big savings to be had over list price. We'd also look at the Kia Picanto or Hyundai i10. Also consider a Suzuki Celerio, but this is being dropped too.
Similar questions

Which cars would you recommend for young drivers?

I haven't driven in 20 years. Now I have moved to the Netherlands and need a small car that is small, easy to drive and easy to parallel park, mostly for the school run, but also so we can do some driving...

My 18 year old twins have just passed their driving tests. Which small car is cheapest and safest?
Related models

Stylish and good quality interior. Roomier and more mature than its predecessor. Very refined for a small car. Handles well and good to drive.

Functional and affordable city car. Easy to park. Well-equipped as standard. All models get five-doors. Flat folding rear seats.

Surprisingly spacious cabin. Very good fun to drive. Affordable pricing.