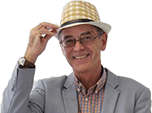 Can you recommend a plug-in hybrid hatchback with space for children's car seats?
I drive a Volkswagen Golf currently but need to change. I drive under 5000 miles annually, mostly around town. I need space for grandchildren in car seats (aged seven and nine) and so prefer 4/5 doors. A plug-in hybrid might be an option. At 73 I also need to assume I may in future need easy access but at the moment no problems.
Asked on by Patricia

Answered by
Andrew Brady
A Hyundai Ioniq might be a good choice. It's available as a hybrid, plug-in hybrid or electric car - so consider whichever suits your purposes best. It's practical and comes with a five-year, unlimited mileage warranty. There are ISOFIX points for two child seats in the back of the Ioniq, too. I'd also look at the Toyota Corolla - it's available as a 'self-charging' hybrid and it's a really good car, although its boot isn't the biggest if that's important for you.
Similar questions

What annual mileage is required to warrant the extra cost of a hybrid?

Millions of owners of houses and flats are not able to park their cars outside their property. So how do they charge their electric cars? No article ever seems to answer this problem.

I want to replace my current car and am uncertain whether to go hybrid or electric? I probably drive only 60 miles a week urban driving. I am looking for a small to medium size car. As this is a second...
Related models

Available as hybrid, plug-in or pure EV. Easy and relaxing to drive. Low running costs.

Far better to drive than the Auris. Hybrid models are very efficient. Interior feels upmarket. Plenty of equipment as standard.