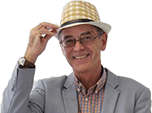 Autosocks
I have a motorhome and was wondering if Autosocks would work well on wet and muddy grass.
Asked on by daic

Answered by
Honest John
Not at all. They work by fibres picking up snow which they then use to provide traction against snow. No snow and they don't work at all.
Similar questions

I have a set of winter tyres 165/70/R13/79T on a Peugeot 106 and want to know what other makes and models of cars they will fit.

After begin rear-ended (twice in the same acccident by the same person), I now have to buy another car quickly. I was thinking about a Volvo S40 or S60, as they have lumbar support (bad back!) and I believe...

Last year I bought two 12 month old Vauxhall Vectra 1.8 petrol cars for a total cost of £15,250. One for my wife and one for myself. Good value I think for a much under-rated car. We live at the bottom...