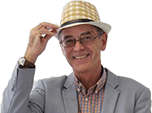 What EV do you suggest?
I am interested in changing my Audi A3 TDI for a fully electric car. I need to be able to make monthly trips from north Essex to south London, Bournemouth and Birmingham. What would be your suggestions for an estate type car that can handle that mileage but is of similar size to the Audi?
Asked on by david bradbury

Answered by
Andrew Brady
You could look at a Kia e-Niro or Hyundai Kona Electric. They're crossovers rather than estates, but they're very practical with long ranges. They're in demand, though, so actually getting one might be tricky. Alternatively, consider a hybrid like the very good Toyota Corolla Touring Sports.
Similar questions

My wife's Range Rover Evoque was stolen last week. Her next car really ought to be all electric. She liked the height of the Evoque, a lot. She is short and very uncomfortable in my Tesla Model S. A Leaf...

Is it worth waiting a few years before buying an electric car? I would be looking at something the size of an Aygo with four doors.

Buying a second-hand electric car seems to be tricky. How do you know how long the battery will last? What other things would need looking at?
Related models

Electric version of Hyundai Kona. Two models available: 39KWh with a range of 180 miles and a 64KWh version with a 279-mile range. High specification and good value for money.

Desirable electric crossover SUV. Very spacious. Impressive 282-mile range. Seven-year warranty.