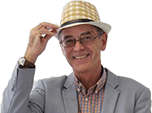 I need a hybrid with easy access and removable back seats - what do you suggest?
I have a Ford Tourneo Connect from Motability. I need a similar size (with a back for two pointer size dogs), tall enough for easy access, removable back seats and that is a hybrid for access to London. Local drives are 40 miles with 300-mile trips twice a month. I don't need sophisticated navigation, just cruise control and speed limiter Preferably a couple of years old and in the mid 20K. What would you recommend?
Asked on by Stephen Mathewson

Answered by
Andrew Brady
If you can charge a car at home, it sounds like a plug-in hybrid would work well. A Mitsubishi Outlander PHEV would be a good choice, able to cover around 20 miles under electric power. If you'd prefer not to charge, I'd recommend looking at the Lexus NX. It's more upmarket than the RAV4, has a usefully big boot and is very cheap to run. It should be reliable, too.
Similar questions

I'm looking for second-hand petrol plug-in hybrid, from 2014 onwards, with three full-size adult seats in back, roof rack bars and as big a boot as possible for camping equipment. Any suggestions?

We currently run a BMW 2 Series Active Tourer PHEV Hybrid. We also have a couple of e-bikes. The car can't be fitted with a tow-bar, for attachment of a bike carrier, nor will the tailgate allow for a...

How much does it cost to install a charging point for electrics and hybrid plug-ins at a private home?
Related models

Cheap to run if you can charge at home and don't do many miles. London Congestion Charge exempt. Masses of space. Significantly improved for 2019

High quality and impressively refined. Luxurious feel to interior. Usefully large boot. Cheaper entry-level model with 2WD. Relaxing to drive in traffic.