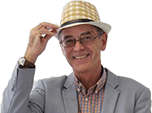 What affordable small car would you suggest for a young couple with a baby?
My son and daughter in law will need a car to accommodate their new baby and kit. They are both six feet tall and live in a crowded city street so need a combination of internal room, modest external dimensions, five doors and a petrol engine. They have around £9,000 to spend on a new car or used car. What would you recommend?
Asked on by Jerry Mclaughlin

Answered by
Andrew Brady
Consider a Dacia Sandero. It's a budget option (and feels it in some ways), but £9000 will get a brand new one in Comfort trim with the TCe 90 petrol engine. It's bigger than many rivals, with a big boot, and access to the rear seats is easy. Also consider a Honda Jazz. It's very versatile and will be reliable. A £9k budget will get you a 2018 model.
Similar questions

I am looking to change my car. I need an economical low emissions engine with some room as I go fishing and camping. At the moment I have a Meriva which has been a fairly good car but now 10 years old....

I have a Fiat Panda which I love apart from the boot which is very small. I cannot always keep the rear seats folded down so is there another car with similar spec with a larger boot?

I have a 14 year old Ford Fiesta manual. It has been a great car but I need an automatic because of a hip and knee problem. I would like a similar sized car with a slightly higher driving position. I'm...
Related models

Was originally excellent value for money starting at £5,995, especially compared to Clio with the same engines. 1.5 dCi and 0.9 TCe available.

Unrivalled practicality and versatility. Plenty of room for four adults to travel in comfort. Surprisingly fun to drive, especially 1.5iVTEC Sport model.