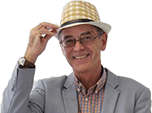 I'm after a workhorse MPV - what do you suggest?
I'm looking for an MPV for carting around me, my wife and two dogs, with space for an ageing mother and (fold up wheelchair) plus stock for our pub! It will cover short trips and around 7000 miles a year. We need something reliable with cheap running costs for the next three years.
Asked on by Phil

Answered by
Andrew Brady
A SEAT Alhambra has loads of space and is available with the 1.4-litre TSI petrol engine, which would be ideal for your short trips. A Renault Scenic or Grand Scenic would be another good option. Alternatively, consider a van-based people carrier like the Ford Tourneo Connect or Vauxhall Combo Life - although the former's only available with diesel engines.
Similar questions

What is the best used family car for £12,000 with three full seats in the back and a good boot?

Can you recommend a vehicle that would be suitable for mum and dad with four children? Two young teens and twins of 4 years needing child seats. Unfortunately, the budget is not very big so it will need...

I am about to start a house transformation and wanting to be hands on and keep costs down I thought I could buy a temporary van rather than use my car to take stuff to the tip. I want to ensure it meets...
Related models

Sliding side doors as standard. Very spacious with a good quality interior. Frugal and low CO2 TDI engines. Sister car to the new Volkswagen Sharan but better value.