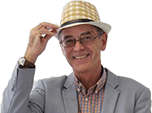 What mid-size car should I buy with a £20k budget?
I would like to purchase a mid-size car for about £22,000 - what would you recommend
Asked on by F Spiteri

Answered by
Andrew Brady
Probably the new Ford Focus. It's excellent and prices start at £18,300. The Kia Ceed is also worth a look.
Similar questions

My wife and I are in our 70s and own a BMW 118d. Soon we feel we'll need a newer and smaller car, perhaps three years old and economical. Our favourite car that we ever owned was a Citroen C3. What particular...

I don't know a great deal about cars but I'm looking to spend somewhere between £3k and £5k. I've narrowed my choices down to a Volkswagen Golf, Ford Fiesta, Ford Focus or a Skoda Fabia. What do you recommend?

I'm looking to replace a 55 plate Ford Focus diesel with a similar-size family hatchback, this time petrol. Reliability and economy are top of the list. I'm currently doing 25 miles a day on A roads and...
Related models

Lots of standard equipment. Very good interior with slick media system. Seven-year warranty.

Cheaper to buy and better equipped than outgoing Focus. Improved ride quality. Larger cabin. 8-speed torque converter automatic transmission.