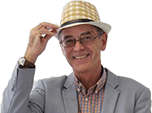 What small car is good for someone with a bad back?
My wife has a bad back which seems affected by her car, an Audi A1. What small car of a similar size would be better for her? Our budget is £15000.
Asked on by Graham Roberts

Answered by
Andrew Brady
Audis do seem to have firmer seats than other brands. A Citroen C3 won't be as premium as the A1 but it majors on comfort. Alternatively, the new Ford Fiesta is a really good little car with comfortable seats.
Similar questions

I have a back problem and keep getting into trouble on our bad roads. I'm looking for something with a better ride than my Renault Modus if possible without going to too big a car.

What should I look when selecting a new car taking into consideration that I commute 60 miles per day (good quality road) and I have some issues with back pain? I am between the new Honda Civic (where...

A member of my family suffers from chronic pain and we need a very comfortable car with very soft springing. We currently have a C5 with Hydractive 3 suspension, which has been brilliant but it's reaching...
Related models

Comfortable seats and ride quality. Much improved interior quality. Standard built-in dash cam on Flair models.

Most versions good to drive, especially ST-Line but significantly more refined. Comfortable and practical. Comes with active safety technology as standard.