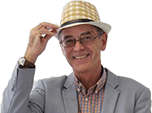 What small car is good for someone with a bad back?
My wife has a bad back which seems affected by her car, an Audi A1. What small car of a similar size would be better for her? Our budget is £15000.
Asked on by Graham Roberts

Answered by
Andrew Brady
Audis do seem to have firmer seats than other brands. A Citroen C3 won't be as premium as the A1 but it majors on comfort. Alternatively, the new Ford Fiesta is a really good little car with comfortable seats.
Similar questions

I have a back problem and keep getting into trouble on our bad roads. I'm looking for something with a better ride than my Renault Modus if possible without going to too big a car.

I am looking for a quiet and comfortable used car for about £10,000. I want petrol car and will consider hybrids/ EVs - although doubt I can afford a good one. Economy is not of real importance, but, that...

Although I am a similar age to Jeremy Clarkson, I do not share his passion for 200mph supercars with rock hard suspension and the ability to send my false teeth through the back of my neck upon accelerating....
Related models

Comfortable seats and ride quality. Much improved interior quality. Standard built-in dash cam on Flair models.

Most versions good to drive, especially ST-Line but significantly more refined. Comfortable and practical. Comes with active safety technology as standard.