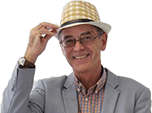 I've discovered that I can't have a towbar fitted to my new car - what are my rights against the dealer?
I am having problems getting a towbar fitted to my Nissan Qashqai. They never told me that the car was fitted with an Adblue tank and because of that I cannot fit a tow bar. I would have never have bought it If I was told that.
Asked on by James

Answered by
Honest John
If you asked about fitting a towbar before you bought it you can reject the car. If you didn't then you will have to negotiate to buy a replacement to which a towbar can be fitted, probably a petrol model. This probably happened as a result of the new WLTP emissions regulations and would not have been anticipated by the dealer.
Similar questions

I've just bought a new Volkswagen Golf. Do I have to take it to a Volkswagen dealer for servicing or can I take it to my local garage as long it's stamped and they use Volkswagen parts?

I'm a cash buyer with no trade-in. I'm hoping to buy a 2012 Ford Fiesta, with the Aston Martin grille and 36,000 miles on the clock, through a Ford main dealer. They're having to transfer the car from...

Is the manufacturer's guarantee on a 2016 Ford Focus still valid if not purchased from a Ford dealership?
Related models

Improved interior over previous Qashqai. Very smooth and quiet ride.