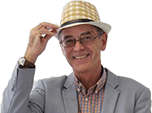 I've discovered that I can't have a towbar fitted to my new car - what are my rights against the dealer?
I am having problems getting a towbar fitted to my Nissan Qashqai. They never told me that the car was fitted with an Adblue tank and because of that I cannot fit a tow bar. I would have never have bought it If I was told that.
Asked on by James

Answered by
Honest John
If you asked about fitting a towbar before you bought it you can reject the car. If you didn't then you will have to negotiate to buy a replacement to which a towbar can be fitted, probably a petrol model. This probably happened as a result of the new WLTP emissions regulations and would not have been anticipated by the dealer.
Similar questions

In August I bought a new Nissan Qashqai with a towbar. However, after my money was taken, I was told by the dealer that the Qashqai towbars had a technical fault and I've not been able to get a date for...

Will fitting a towbar to a Nissan Qashqai impact the manufacturer's warranty? Does it have to be a dedicated wired version or can it be a generic?

We moved to the North East of England from the South and would like to replace my wife's 2016 Ford Fiesta (6500 miles, Titanium Ecoboost) with a small 4x4 SUV. She likes the look of a used BMW X1, Kia...
Related models

Improved interior over previous Qashqai. Very smooth and quiet ride. High torque 1.3-litre petrol engines from 2019 a vast improvement.