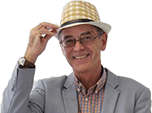 Why is getting a towbar fitted so expensive?
An independent workshop wants to charge £500 to supply and fit a towbar to my Peugeot 308. They claim they have little choice given the complexity of modern-day electrics. Is there a cheaper way?
Asked on by BBBB

Answered by
Honest John
All towbars have had to be specifically EU Type Approved under Directive 94/20/EC, which became compulsory under EU legislation in 1998. So no, there isn't a cheaper route.
Similar questions

I'm fitting a towbar & electrics to my Ford C-MAX 1.6 zetec petrol 2008 reg. Very confused on electrics! Is by-pass relay good enough or should I fit car specific wiring kit? Quite a price difference &...

I have just taken delivery of Volkswagen Passat Alltrack. I have asked a towbar company to assist me in fitting a tow bar but they say because the Alltrack bumper sits quite high due to road clearance...

How do I know if my 2015 BMW Touring is towbar prepared?
Related models

Five-star crash test rating. Excellent THP 150 petrol engine and fine handling. HDi 90 120g/km. 98g/km e-HDi from Summer 2011.