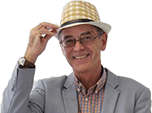 Are daytime running lights safe?
Do you regard daytime running lights as safe? I am amazed by the number of drivers who drive with only their 'running lights' on during the early evening and sometimes in darkness, thinking that as they can see their lights on the the rear of the car in front they have have their lights on. I feel not enough thought ever went into this 'selling point' and that something needs to be done to make people aware or even to get the car makers to add 'rear daytime running lights'.
Asked on by TREVOR HOWARD

Answered by
Honest John
DRLs were never a "selling point", as you put it. They were introduced in Sweden so that drivers pulling out on isolated roads could see that a vehicle was approaching. They were only ever intended to warn of approaching vehicles. PSA has been talking about DRLs both ends. But now that most new cars have automatic dusk sensing lights fore and aft the original problem that you describe has lessened. However, it could be a good one for those dot matrix signs on motorways. "Check all your lights are on."