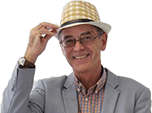 What's the best small van for £14k?
I'm looking for recommendations for a small van with a budget of £14k and would like a large enough rear space to allow for occasional nights away. I have considered either the Nissan NV200 or Ford Transit Connect MWB. I would want to remove the bulkhead to allow access to the rear as I have two dogs but am happy to do some work on the van myself.
Asked on by Tom Hard

Answered by
Dan Powell
Similar questions

With new laws hitting the south circular in London I'm looking to buy a small van with a Euro 6 engine. What do you suggest?

Please could you advise on the best small used van to buy that has five seats? My maximum price is up to £7500.

What is the best small van to buy?
Related models

More upmarket than predecessor. Improved level of interior finish. Available with economical and cheap to run engines.