Nissan X-Trail (2014 - )
Last updated 23 March 2015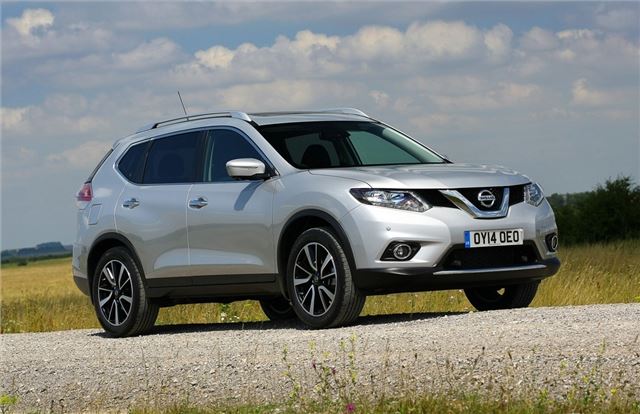 Model History
September 2013
Nissan revealed all-new X-Trail
Intelligent all-wheel drive is expected to be fitted as standard across the range, with the choice of two or four-wheel drive selectable via a rotary dial in the centre console. Other improvements include the introduction a number of electronic aids that – according to Nissan – will make the new X-Trail one of the most comfortable SUVs on the market.
Included in the list of gadgets and gizmos is Nissan's Active Ride Control, which will control the vehicle's damping to compensate for poor road surfaces. The X-Trail will also feature Active Trace Control, which will reduce understeer by constantly monitoring speed, steering, throttle and braking. The aditions of these systems should, in theory, allow Nissan's new SUV to be as firm footed on the road as it's off it.
The X-Trail will also be available with seven seats, with improved interiors and equipment levels. LED headlights will be standard on high grade models while 19-inch alloy wheels will be available as an option. Nissan have also claimed to have greatly reduced the vehicle's weight to compliment its new aerodynamic shape.
Inside, premium features include chrome, geometric metallic and piano black finishes. Options include a sophisticated cloth fabric covering plus a full leather offering with contrasting stitch accents. The spacious interior has theatre-style seating and the option of two extra seats to make room for seven inside.
Practical touches include rear side doors that open to almost 90 degrees – far wider than normal – to allow not just easy access but also to ease the loading and unloading of a child's safety seat. Middle row seat comfort has been improved thanks to extra knee room generated by the longer wheelbase and the new front seats having more heavily sculpted seat backs.
The middle row seats recline and slide while, where fitted, the third row tumble folds forward to increase luggage space. Helpful touches include, for example, a large between-the-seats console box. The box itself is large enough to take an iPad or 10-inch tablet.
The versatility pioneered in the previous model goes further in new X-Trail thanks to a smart and innovative double load floor providing flexible storage options. The cargo area can be portioned into upper and lower areas in a simple single-handed move. In its top most position, the board can hold up to 10 kilograms of luggage, or 75 kilograms in its lower position. This split cargo solution enables the user to store, for example, a stroller and large items below while creating a fully usable upper load surface for smaller, lighter items.
In addition, access to the luggage area has also been made as easy as possible with remote operation of the power tailgate. The result is a dynamic mix of progressive exterior styling with a spacious, functional and high quality interior.
May 2014
Nissan X-Trail prices announced
| | | |
| --- | --- | --- |
| Model | Grade Description | OTR* |
| | | |
| dCi 130 5st 2WD | Visia | £22,995 |
| | Visia Smart Vision | £23,490 |
| | Acenta | £24,795 |
| | Acenta Smart Vision | £25,245 |
| | n-tec | £27,295 |
| | Tekna | £29,295 |
| | | |
| dCi 130 7st 2WD | Visia | £23,695 |
| | Visia Smart Vision | £24,190 |
| | Acenta | £25,495 |
| | Acenta Smart Vision | £25,945 |
| | n-tec | £27,995 |
| | Tekna | £29,995 |
| | | |
| dCi 130 5st XTronic | Acenta | £26,145 |
| | Acenta Smart Vision | £26,595 |
| | n-tec | £28,645 |
| | Tekna | £30,645 |
| | | |
| dCi 130 7st XTronic | Acenta | £26,845 |
| | Acenta Smart Vision | £27,295 |
| | n-tec | £29,345 |
| | Tekna | £31,345 |
| | | |
| dCi 130 5st 4WD | Acenta | £26,495 |
| | Acenta Smart Vision | £26,945 |
| | n-tec | £28,995 |
| | Tekna | £30,995 |
| | | |
| dCi 130 7st 4WD | Acenta | £27,195 |
| | Acenta Smart Vision | £27,645 |
| | n-tec | £29,695 |
| | Tekna | £31,695 |
Back: Introduction
Next: Good & Bad
Share this

Tweet
Similar Reviews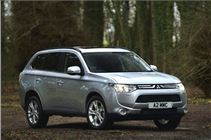 Mitsubishi Outlander 2012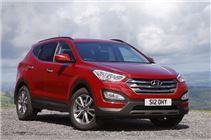 Hyundai Santa Fe 2012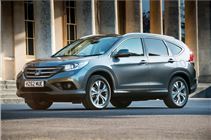 Honda CR-V 2012