Mercedes-Benz GLA (2014 - )
Last updated 3 October 2016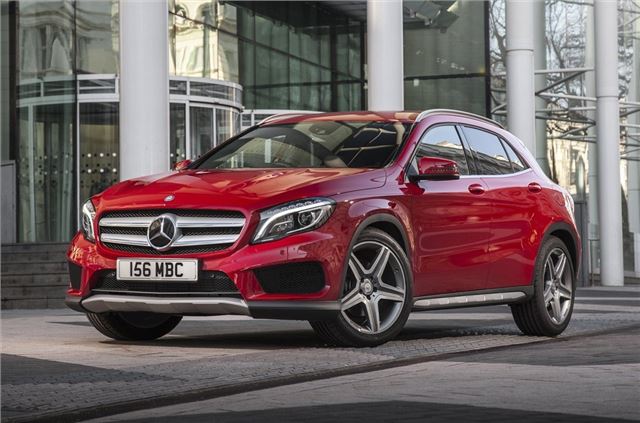 Impressive ride quality. Available with two or four-wheel drive. Good rear passenger and load space. High quality interior finish.
Lacklustre dual clutch automatic. 220 CDI noisy and not as good as competitor diesel engines. Driving position not as high as other compact SUVs.
Updated 7 January 2014
Production GLA 45 AMG revealed
The AMG 2.0-litre turbo engine is the most powerful series-production four-cylinder turbo engine in the world. It produces 360PS and develops a peak torque of 450Nm. The AMG 2.0-litre four-cylinder turbo...
Introduction
The GLA is the Mercedes-Benz equivalent of the BMW X1, Range Rover Evoque and Audi Q3, a compact SUV designed to blend the practicality of a hatch with the option of four wheel drive. What's surprising is why, given the popularity of smaller 4x4s among premium car buyers, it has taken so long for the GLA to arrive. In the compact SUV market Mercedes-Benz has been quite conspicious by its absence.
It's no surprise to learn that it's based on the Mercedes-Benz A-Class. It uses the same platform and there are clearly big similarities in the styling, both inside and out. Despite being an SUV, it's not as big as you'd expect, in fact sitting behind the wheel it's a bit like a jacked-up A-Class - the driving position isn't overly elevated.
It does come with raised ground clearance and a more rugged appearance as we've come to expect from this style of SUV. As with the competition there are both two and four-wheel drive versions available but most people will opt for the standard two-wheel drive 200CDI - like the A-Class it's a front-wheel drive layout.
The engine line-up echoes the A-Class too, so there's a GLA200 CDI and GLA220 CDI 4Matic which are both powered by the familiar 2.1-litre diesel. It's a decent engine but not the most refined around and when combined with the 7G-DCT automatic gearbox it's a fairly lacklustre combination if you want performance. Alongside this is the GLA250 4Matic with 211PS which is fun, but doesn't return the best economy. At the top of the range is the GLA45 AMG with 360PS.
The GLA is better suited to a more laid back driving style and it's the excellent ride quality that really shines through, especially with the standard SE suspension. It's quiet and comfortable at motorway speeds and good over long distances. The interior quality is top notch too so although the basic design is starting to look a little dated now - the stereo controls in particular - the quality of the finish is very good.
Mercedes Benz GLA 250 Road Test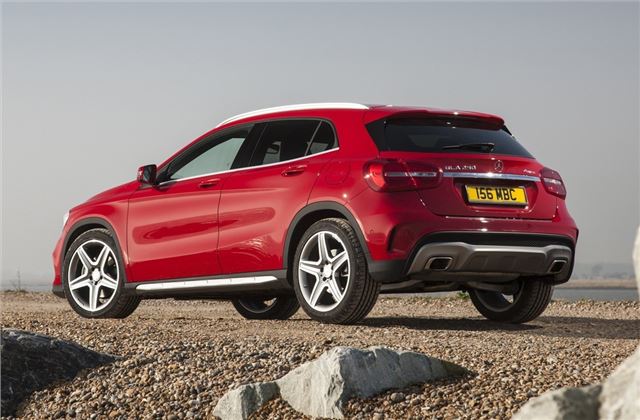 Next: Model History
Share this

Tweet
Find more cars like these »
Similar Reviews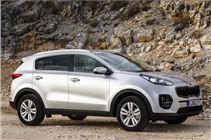 KIA Sportage (2016 on)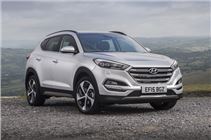 Hyundai Tucson (2015 on)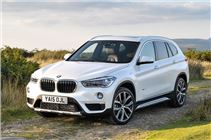 BMW X1 (2015 on)
Buy a Mercedes-Benz GLA from £20,988