Audi A6 (2011 - )
Last updated 7 September 2016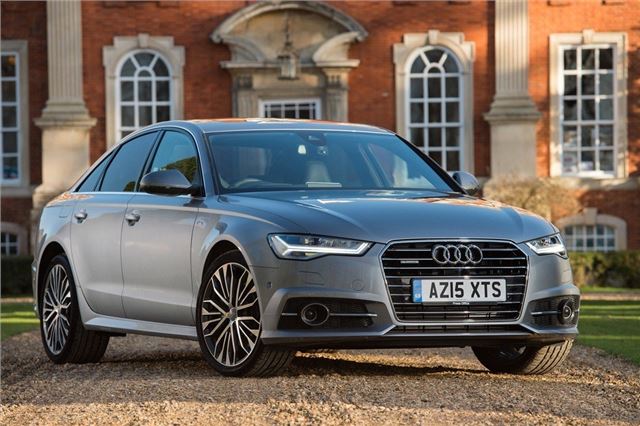 Impressive cabin with a straightforward layout. Very quiet and refined on the move. Navigation and leather seats as standard. Efficient 2.0 TDI. Hybrid from 2012.
Less standard equipment than previous model and optional extras can very quickly push the price up.
Updated 20 August 2016
Report that Apple's latest upgrade to the iOS operating system of its iPhones renders them incompatible with the Audi Music Interface (AMI) system, both via Bluetooth and via a hard wire connection in...
Get a My Car Check report now


Get insurance quote
Finance this car
Fuel Cost Calculator
Introduction
Audi isn't shy when it comes to launching new cars or creating new niches. The brand recently introduced the sleek A7 Sportback while last year saw the arrival of the stylish A1 which is still generating plenty of interest thanks to its great looks and affordable prices. When it comes to 'brand awareness' no carmaker is doing more than Audi to make itself known. In terms of desirability, it's certainly right up there.
However, the bread and butter remains its executive models like the A4 and of course the A6 - the big rival to the BMW 5 Series as well as the Mercedes-Benz E-Class and Jaguar XF. With competition this tough, Audi doesn't need to be reminded how good the new A6 needs to be. Make no mistake, while the A1 might be flavour of the month, this A6 is still a very important car indeed.
It certainly looks good and has a far sleeker and sharper design than before. It doesn't break too many boundaries but then people who buy executive saloons don't necessarily want to be noticed. Discreet but stylish is where it's at. There's a hint of A8 in the styling and this continues inside, where the layout has a modern and minimalist design with great attention to detail and a quality feel throughout. It's a car that you could happily spend many an hour in.
It's just as impressive on the road with superb refinement, ride comfort and very little noise. And then there's economy. Somehow Audi manages to continually lower CO2 emissions and fuel consumption to the kind of figures you'd normally see on a small hatchback. The 2.0 TDI model with 177PS averages a claimed 57.6mpg with CO2 emissions of just 129g/km - an exact par with the BMW 520d. It doesn't hang around either and has plenty of torque giving a great turn of pace.
It's so good, it's right up there alongside the 5 Series in leading the executive class and while it may not quite match the BMW on some fronts, it trumps it on specification thanks to a very high level of standard equipment that includes leather upholstery, cruise control, Bluetooth and  - most impressively of all - integrated sat nav.  Audi has also confirmed that there will be an A6 Hybrid due in 2012 that should offer even lower emissions.

Audi A6 Avant 3.0 TDI 2011 Road Test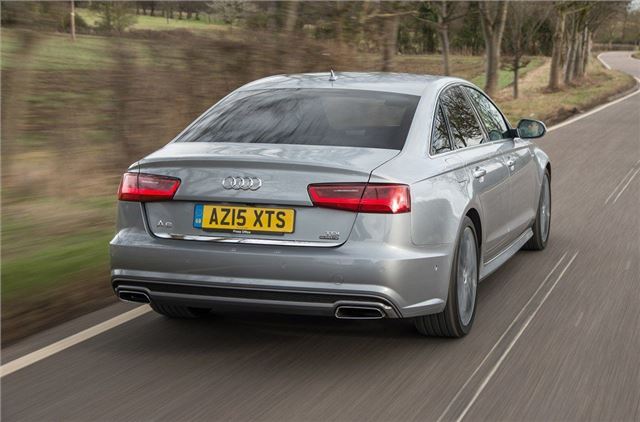 Next: Model History
Share this

Tweet
Find more cars like these »
Similar Reviews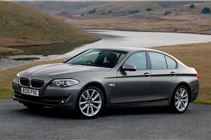 BMW 5 Series (2010 on)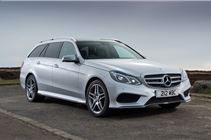 Mercedes-Benz E-Class Estate (2010 - 2016)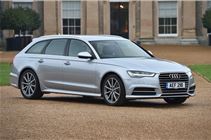 Audi A6 Avant (2011 on)
Buy an Audi A6 from £14,794