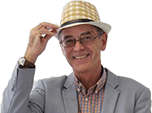 Insurers Hiking Premiums, Even For Crash Victims

Reader reports to HJ that insurers have been hiking their premiums after no fault crashes, even if they had a protected no claims discount were confirmed by an 'Auto Express' investigation.
This has revealed that some cover providers increase prices for the innocent victim of a smash nearly as much as they do for drivers who caused one. In one case, a motorist who caused a crash had to pay only £27 more than someone who wasn't to blame at all!
Auto Express compared quotes from five major insurers – Admiral, Aviva, Churchill, Direct Line and Tesco – and looked at the difference in premiums between a hypothetical driver who either was, or wasn't, at fault in a road accident.
As our table (below) shows, the most expensive provider, Aviva, punished at-fault drivers the most – by making them pay £374 more than those who were blameless in a prang.
But Admiral was the worst offender for upping its prices regardless of blame. Our at-fault owner's premium rose by £176, yet our victim also had to pay an extra £149.
Auto Express asked Admiral why it penalised drivers who were not at fault in accidents. Its spokesman said: "It may seem unfair, but our statistics definitely show that if you have been in an accident, regardless of fault, you're more likely to be in another one. That means you are a higher risk, and so we have to charge more."
Auto Express News and Features Editor Julie Sinclair said: "This a classic case of the insurance industry wanting to have its cake and eat it. Admiral is effectively saying that innocent drivers who are unwittingly caught up in road accidents are almost as high a risk as those who carelessly crash into someone else's car.
"What's more, it makes a mockery of all the legal wrangling and accident reports post-crash, that are supposed to determine blame. What's the point, if insurers are just going to punish motorists with the same broad brush premium hikes either way?"
Results
| | | | |
| --- | --- | --- | --- |
| Insurer | Standard premium (£) | Price with no-fault claim (£) | Price with fault claim (£) |
| Admiral | 593 | 742 | 769 |
| Tesco | 498 | 564 | 637 |
| Churchill | 445 | 491 | 571 |
| Direct Line | 392 | 434 | 497 |
| Aviva | 841 | 903 | 1277 |
*Quote based on 40-year old male, living in Basingstoke, Hants with 2007 VW Golf GTI
Comments