Large price rises announced for Fiat Tipo and 500X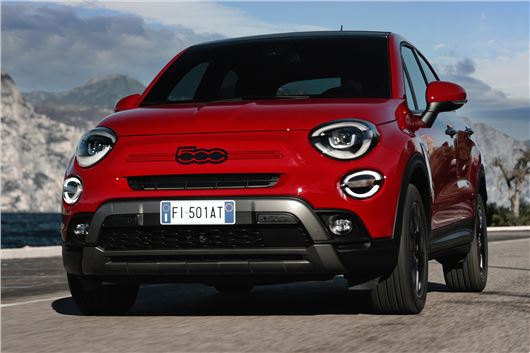 Published 12 January 2022
Fiat announces updates to Tipo and 500X
Tipo now starts from £19,959, 500X from £22,085
Both cars on sale now
It's April 2020, we're learning to live with Covid, the Queen has addressed the nation to address just that, department store, Debenhams has filed for administration and you can still buy a brand new Fiat Tipo for £15,550. Today it will cost you £19,959 – a 25 per cent hike. 
>>> Best new cars coming in 2022 and beyond
Prices for the Fiat 500X SUV have also risen by 10 per cent. The 500X range started from £20,160 in April 2020, now you'll pay £22,085.
The revised prices form part of a mid-life refresh that sees the Tipo offered in three trim levels – Tipo, City Life and Cross.
Even the basic Tipo model now comes with adaptive cruise control, electric heated door mirrors, a seven-inch touchscreen with DAB, Bluetooth and 16-inch wheels.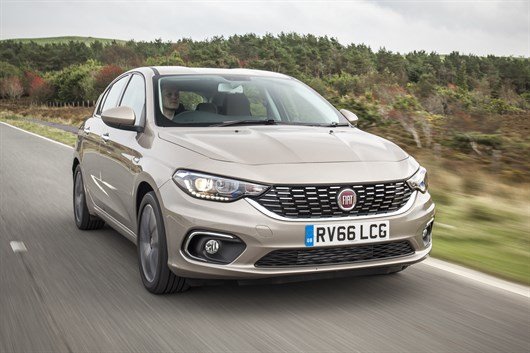 City Life models start from £20,595. They get larger 17-inch alloy wheels, LED head and taillights and fog lights. Inside, you get a seven-inch screen and electrical lumbar adjustment on the driver's seat.
Cross models have more rugged looks, roof bars and body-coloured wing mirrors. To City Life trim, they add front and rear parking sensors, reversing camera, auto-dipping headlights and sat-nav.
The 500X, meanwhile, can be had in Club, Cross and Sport configurations and it's now available with a 'Dolcevita' soft-top roof that peels the Fiat open like a sardine can.
Club models come with 16-inch alloy wheels, air conditioning, cruise control and a seven-inch touchscreen.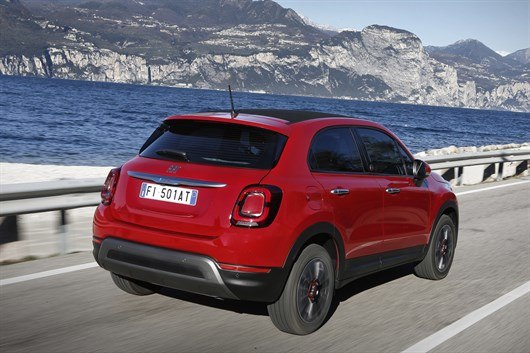 Cross models get meatier looks, 17-inch alloy wheels, LED headlights and add dual-zone climate control for £23,585 or £26,235 with the soft-top roof.
Sport models build on the bassline set by the other two, adding puddle lights and side skirts, while inside you get an Alcantara-trimmed steering wheel and puddle lights. Prices are £25,085 for the standard car and £27,735 for the soft top.
When questioned about the higher 2022 prices, a Fiat spokesperson told HonestJohn.co.uk: "It's a new model year so there are changes to the vehicle which dictate the price increase."
Is the Fiat Tipo an SUV?
The Fiat Tipo's upright body might make it look like an SUV but, in reality, it's a hatchback that competes with the Volkswagen Golf and Ford Focus.
Does the Fiat Tipo have Apple CarPlay?
The Fiat Tipo does have Apple CarPlay making it easy to project the screen of your phone and use many of its apps on the car's large display
Is the Fiat Tipo available as an automatic?
The Fiat Tipo is available with a six-speed automatic gearbox in combination with a 110PS 1.6-litre petrol engine.  
Ask HJ
Best new or used family car for £13,000?
My wife unfortunately managed to write off her Volkswagen Golf today. We need to buy a new family car quickly and can spend up to about £13,000. We know very little about cars. We live near a Motorpoint car supermarket. Are these type of huge operations reputable? Do you have any general thoughts or suggestions on which car we should buy?
For £13k you can buy two new Dacia Sanderos, one new FIAT Tipo, or your could buy a two year old Golf. Take a look at Motorpoint but bear in mind you do not have to buy used.
More Questions
Ask HJ
What small, automatic crossover would you recommend?
We're looking to replace my wife's 2009 Nisan Qashqai with a more modern, nearly-new, small SUV automatic and would like to spend up to £15K. My wife only does around 3000 miles per annum. We quite like the Fiat 500X. What would you recommend?
The Fiat 500X is a good choice. It was updated in 2018 with a new 1.3-litre turbocharged petrol engine and dual-clutch automatic gearbox which would suit your requirements well. We'd recommend taking a look at the SEAT Arona, too. It's a stylish little crossover SUV available with a punchy 1.0 TSI petrol engine and slick DSG auto gearbox. Also consider a Honda HR-V with its very reliable CVT transmission.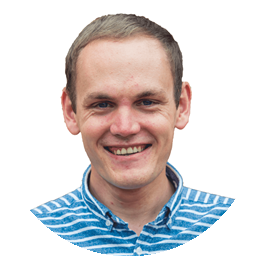 More Questions
Comments
Author

Russell Campbell
Latest