Volkswagen axes Beetle in move towards electrified vehicles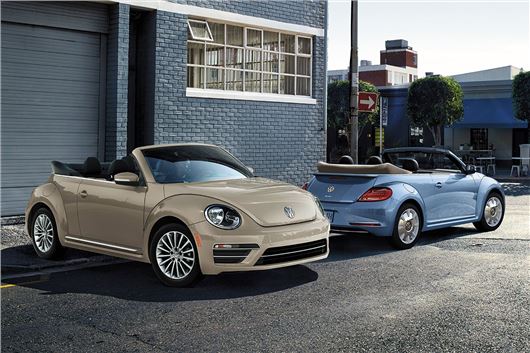 Published 14 September 2018
Volkswagen has confirmed that production of its Beetle will come to an end in 2019 - but insisted it would 'never say never' about a return for the iconic model.
The manufacturer launched the original Beetle as the people's car under Adolf Hitler's Nazi Germany in 1938. It went on to become one of the most popular classic cars, with production continuing in some markets until 2003.
The New Beetle was launched as a retro throwback in 1997, with another new model - badged simply the Beetle - arriving in 2012. Sales have been slow in recent years, as buyers opt for the more conventional Golf over the less practical Beetle.
As part of Volkswagen's drive towards electrified cars following the emissions scandal of 2015, the German firm is set to launch a new retro model, an electric MPV inspired by the 1949 Type 2 Transporter.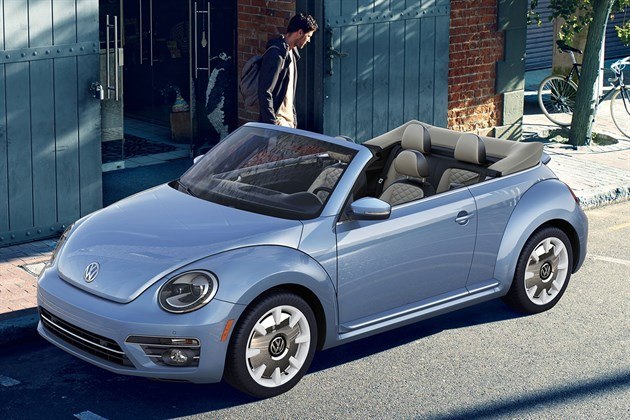 Previewed by the ID Buzz concept, the new EV will feature a versatile interior helped by the lack of space needed for a conventional petrol or diesel engine.
Volkswagen America has confirmed that production of the Beetle will stop, along with an announcement of two final run-out special edition models.
Badged the Final Edition SE and Final Edition SEL, the limited-run Beetles will be available as coupe and convertible models with buyers given the choice of two special colours - Safari Uni (a reinvention of the New Beetle's Harvest Moon Beige) and Stonewashed Blue, a nod to the 1970 Jeans Bug. Alternatively, the run-out models will also be sold in more conventional white, black and grey.
Other highlights of the special edition models - which aren't confirmed for the UK - include a Brown soft top roof on the convertible, chrome highlights and a sunroof on the coupe. Final Edition SEL models feature Bi-Xenon headlights, LED taillights and a special 'Beetle' badge on the tailgate
Comments
Author

Andrew Brady
Latest