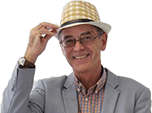 Porsche announces all-new 911 Carrera GTS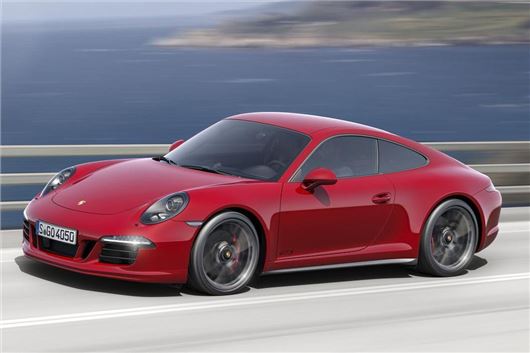 Published 09 October 2014
November 2014 will see the UK arrival of the new Porsche 911 Carrera GTS. The uprated GTS, an acronym for Gran Turismo Sport, boasts 30PS more than the 911 Carrera S, pushing out a fearsome 430PS.
That's enough to get the 911 Carrera GTS Coupé to 62mph from zero in exactly four seconds, or 4.2 seconds in the soft top GTS Cabriolet. Power comes from an uprated version of the 3.0-litre six-cylinder engine found in the Carrera S.
That extra poke comes at a price, though, with the GTS Coupé commanding £91,098, while the four-wheel drive Carrera 4 GTS Coupé comes in at £95,862. The Cabriolet versions are £99,602 and £104,385 respectively.
Fuel consumption is unchanged from the Carrera S models despite the power lift, with Porsche boasting a 32.5mpg combined figure from a GTS Coupé equipped with an optional seven-speed dual-clutch PDK automatic transmission. The fastest variant is the seven-speed manual Carrera GTS, capable of hitting 198mph.
Every version of the GTS comes with the wider Carrera 4 body, which most notably includes flared rear wheel arches for added presence, and 20-inch alloy wheels are standard. From the front, smoked headlamps distinguish the GTS from common or garden 911s, while at the rear the quad tailpipes are chrome plated.
Inside, the GTS contains more suede than a '90s shoe shop, with Alcantara adorning the seats and steering wheel rim.
You can place an order now if you want one.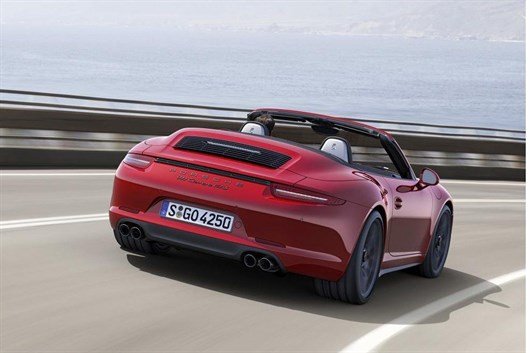 Comments
Author

Mark Nichol
Latest