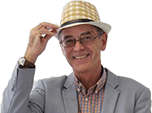 Prices for new Mazda CX-5 revealed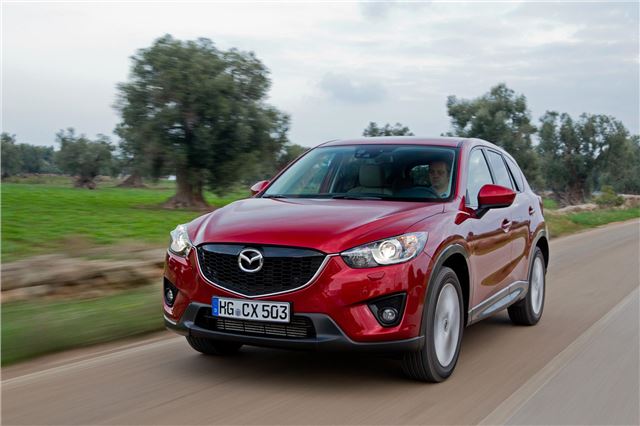 Mazda's new CX-5 will cost from £21,395 when it goes on sale in spring. It will be offered with two or four-wheel drive, with emissions as low as 119g/km and economy of up to 61.4mpg. It's available to pre order now.

The CX-5 will be offered with a 2.0-litre 165PS petrol engine or a 2.2-litre diesel with either 150PS or 175PS while both manual and automatic gearboxes are available.
The CX-5 uses Mazda's new Skyactiv technology to help improve fuel economy and reduce emissions by using lightweight materials wherever possible, rather than by installing expensive hybrid systems. Skyactiv technology will also feature in future models like the Mazda6, which premieres at this year's Geneva Motor Show.
The CX-5 will be offered in eight exterior colours, with cloth or leather trim depending on specification. There are four trim levels – SE-L, SE-L Nav, Sport and Sport Nav. All are well equipped, with the entry level SE-L getting 17-inch alloy wheels, front fog lights, dual zone climate control, parking sensors and privacy glass. Sport models get larger 19-inch wheels, xenon headlights, full leather trim, heated front seats and a reversing camera.
2WD SKYACTIV-G

 

'On the road'

Retail

 

 

CO2

(g/km)

 

RFL

Band

 

Insurance

Group

 

P11D

Value

 

Annual BIK

20 / 40%

2.0 SE-L

£21,395

139

E

TBD

17%

£722 / £1,443

2.0 SE-L NAV 

£21,795

139

E

TBD

17%

£735 / £1,471

2.0 Sport

£23,595

139

E

TBD

17%

£796 / £1,593

2.0 Sport NAV

£23,995

139

E

TBD

17%

£810 / £1,620

 

2WD SKYACTIV-D

 

 

 

 

 

 

 

2.2 SE-L (150)

£22,995

119

C

TBD

13%

£596 / £1,193

2.2 SE-L NAV (150)

£23,395

119

C

TBD

13%

£607 / £1,214

2.2 SE-L Auto (150)

£24,295

139

E

TBD

20%

£965 / £1,930

2.2 SE-L NAV Auto (150)

£24,695

139

E

TBD

20%

£981 / £1,962

2.2 Sport (150)

£25,195

119

C

TBD

13%

£654 / £1,307

2.2 Sport NAV (150)

£25,595

119

C

TBD

13%

£664 / £1,328

 

AWD SKACTIV-D 

 

'On the road'

Retail

 

CO2

(g/km)

 

RFL

Band

 

Insurance

Group

 

P11D

Value

 

Annual BIK

20 / 40%

2.2 SE-L (150)

£24,695

136

E

TBD

20%

£981 / £1,962

2.2 SE-L NAV (150)

£25,095

136

E

TBD

20%

£997 / £1,994

2.2 SE-L Auto (150)

£25,895

144

F

TBD

21%

£1,080 / £2,160

2.2 SE-L NAV Auto (150)

£26,295

144

F

TBD

21%

£1,097 / £2,193

2.2 Sport (175)

£27,195

136

E

TBD

20%

£1,081 / £2,162

2.2 Sport NAV (175)

£27,595

136

E

TBD

20%

£1,097 / £2,194

2.2 Sport Auto (175)

£28,395

144

F

TBD

21%

£1,185 / £2,370

2.2 Sport NAV Auto (175)

£28,795

144

F

TBD

21%

£1,202 / £2,403
Comments