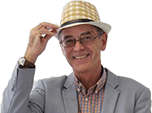 New Mercedes-Benz SLK is on sale next year with a never-seen-before technology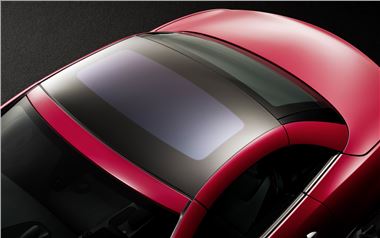 Mercedes-Benz is yet to publish a single photos or detail of the new SLK - due to be shown in at the 2011 Geneva Motor Show and on sale in the UK in June - but that hasn't early details leaking out.
We've seen an early (and heavily disguised) car at a secret preview and, although the overall shape remains, it will get a more dramatic and aggressive new look with the addition of an SLS-inspired grille and front-end. The grille is now much more pronounced and, like the latest CLS, is not integrated with the bonnet and is instead formed separately.
The metal folding roof that made the original SLK a hit when it was launched in 1996 has had a bit of a makeover too. There's now the option of a glass top panel for the first time. Within the glass lies some clever technology that Mercedes-Benz calls 'Magic Sky Control' - it's essentially a sun blind that's built into the glass itself. At the push of a button, the glass can be turned from transparent to darkened, keeping the cabin cooler on hot days (if you haven't got the roof down of course...). When it's darkened, it's said to block UV rays and bring down the temperature of interior surfaces - seats for instance - by up to 10 degrees.
So how does it work? It's based on the physics of a plate condenser: if the glass structure is subjected to an electrical voltage, particles in the structure position themselves so that light is able to pass through the glass. If the voltage remains switched off, however, the particles position themselves randomly. This partially blocks the light, and the glass remains dark. The control unit and converter are integrated into the front section of the roof, and the switch is in the overhead control console.
The Magic Sky Control option is set to cost around 2000 Euros as an option when the new SLK goes on sale next June.
Comments