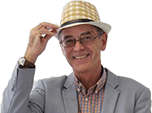 Kia Sportage 1.7 CRDi and 1.6 GDI petrol First Drive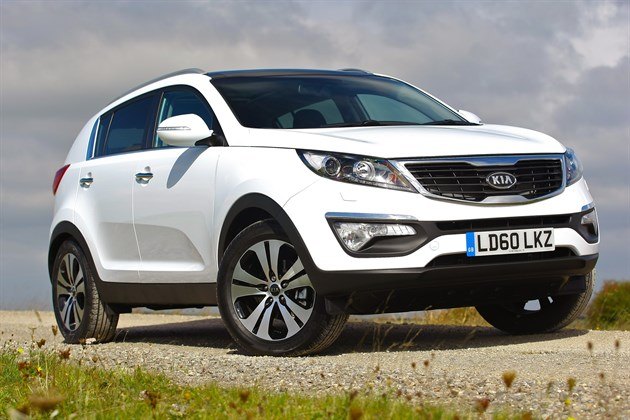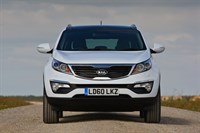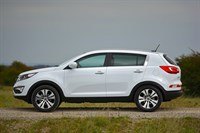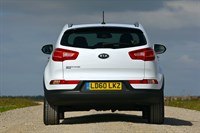 Kia Sportage buyers can now opt for one of two all-new engines - a 1.6-litre GDI petrol and a low-CO2 1.7-litre CRDi diesel - in addition to the 2.0-litre diesel that the car launched with earlier in the year.
And these two engines won't just be of interest to Sportage buyers. Both will soon be available in a number of other Kia and Hyundai models. The popular Hyundai ix35 gets them from later this month.
The Hyundai ix35 went on sale at the start of the year and the Sportage (which is closely related to the ix35 and built on the same production line) followed in August. Until now the only diesel engine available has been a 2.0-litre (with the exception of a handful of 2.0-litre petrols in the Sportage). The 2.0-litre diesel is a good engine, if a little noisy, but there's been a chronic shortage of them, which has left Hyundai with epic waiting lists on the ix35 (more than 23 weeks in some cases) and meant that Kia has only been able to bring in 850 Sportages since August, all of which sold out very quickly.
The arrival of these two new engines should solve that. They're brand new, chain cam, and unlike the 2.0-litre diesel, there are currently no other models in the Kia and Hyundai ranges that use them. That means supply should be plentiful, which hasn't been the case with the 2.0-litre. The 1.7-litre diesel particularly stands out for its low CO2: 135g/km CO2 in a car of this size is impressive and means you'll only be liable for a £110 Road Tax bill in 2010/2011. The official fuel consumption figure of 54.3mpg sounds economical enough, though owners have complained that achieving the government figures in the 2.0-litre model is impossible in everyday conditions. The 1.7-litre (designated 'U2' by Kia) has been designed and engineered by Kia in Germany specifically for European buyers and is similar in construction and performance figures to the 1.6-litre petrol engine. Both feature a stop-start system for saving fuel at traffic lights. It cuts the engine when stationary and then re-starts it when the driver presses the clutch.
What many people with an ix35 on order will wonder is whether it's worth changing from a 2.0-litre diesel to the 1.7-litre to get hold of a car more quickly. It very much depends on the kind of driving that you do. If it's mainly motorways and A-and-B roads, you won't notice the 20bhp difference between the two engines. There's not a massive difference in the 0-62mph time, either, with the 1.7-litre coming in at 11.9 seconds and the 2.0-litre 10.9 seconds. Where you will notice the difference is on hillier roads, where the engine really needs to be worked hard to make progress.
One other clincher is that you can't get the 1.7-litre with all-wheel-drive - they're all two-wheel drive. This rules out the engine for any buyer who needs to use the car as more of a serious off-roader. It lacks the pulling power of the 2.0-litre diesel (320Nm of torque compared to 260Nm) and as a result isn't as good for towing. The 2.0-litre will tow a braked weight of 2000kg, which means it'll tow most small horseboxes and caravans, while the 1.7-litre comes in at 1200kg.
The addition of a 1.6-litre petrol model means that there's now a more cost-effective petrol model in the range. Although the Sportage is a large car, the 1.6-litre does a good job of hauling it around. It's no hot hatch, but is smooth around town, quiet enough to forget that it's there and able to hold its own on the motorway. It even provides a decent turn of speed of backroads. It's the entry level engine and priced from £16,645, which combined with the seven-year warranty, a comprehensive standard equipment list and relatively low road tax (£125 per year), makes it perfect for private buyers who don't do mega mileages. The official fuel consumption figure is 44.1mpg and it has CO2 of 149g/km. As with the 1.7-litre diesel, the 1.6-litre is two-wheel only, which rules it out for those who need more serious off-road capability. But in everyday conditions, most drivers won't notice that it's only two-wheel drive. It's grippy and holds traction well and is a more sensible choice if the closest you get to off-roading is parking on the kerb.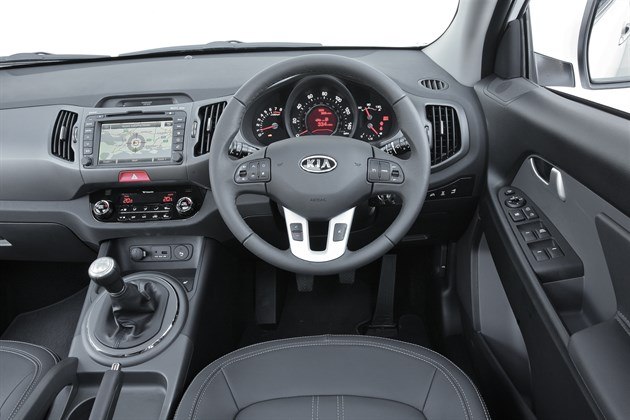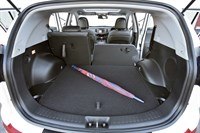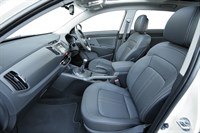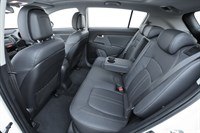 As well as introducing new engines, Kia is also introducing full trim levels. Up until now there's only been the well-equipped 'First Edition'.
The full spec starts with Sportage 1, which gets 16-inch alloy wheels, air conditioning, all-round electric windows, a two-way adjustable steering column, body-coloured electric door mirrors, remote central locking, a leather-covered steering wheel and gearlever knob, front fog lights and cornering lights, LED daytime running lights, a rain sensor, Bluetooth connectivity with voice recognition, cruise control, steering wheel-mounted controls and iPod connectivity.
Sportage 2 and KX-2 (all-wheel drive) versions add part-leather upholstery, roof rails and privacy glass, reversing sensors, panoramic sunroof, electric-folding LED mirrors, a luggage net, vanity mirror illumination, adjustable driver's seat lumbar support, a trip computer and 17-inch alloy wheels. Sportage 3 and KX-3 versions additionally have full leather upholstery with heated front and rear seats, dual-zone climate control, Xenon headlights with washers, premium vision instrument cluster, auto-dimming rear view mirror, auto-light control, front wiper de-icers and 18-inch alloy wheels.
Sportage 3 and KX-3 are also available as range topping satellite navigation models. The satellite navigation system includes a rear-view safety camera that transmits an image to an LCD colour display integrated into the seven inch touch screen which combines the Bluetooth system to give downloadable phone lists of up to eight phones. An upgraded audio system with an external amplifier and subwoofer is also standard on these versions.
Both engines join the growing list of those that are chain-cam, rather than belt-driven.
New 1.7-litre diesel and 1.6-litre petrol technical specs:
1.7-litre
No. of cylinders/valves

4 / 16

Displacement

cc

1995

Bore / stroke

mm

84 x90

Power output

bhp

134 @ 4,000 rpm

Torque output

Nm (lb/ft)

320 (236) @ 1,800 - 2,500 rpm

Compression ratio

16.5:1

Engine details

Cast iron block with aluminium cylinder head;

common-rail high-pressure fuel injection;

variable geometry turbocharger

Emissions

Euro 5

No. of cylinders/valves

4 / 16

Displacement

cc

1995

Bore / stroke

mm

84 x90

Power output

bhp

134 @ 4,000 rpm

Torque output

Nm (lb/ft)

320 (236) @ 1,800 - 2,500 rpm

Compression ratio

16.5:1

Engine details

Cast iron block with aluminium cylinder head;

common-rail high-pressure fuel injection;

variable geometry turbocharger

Emissions

Euro 5

Six speed manual

Acceleration (0-60 mph)

seconds

11.9

Maximum speed

mph

107

Fuel consumption - urb/ex.urb/com

16/17" wheels

18" wheels

mpg

47.1 / 58.9 / 54.3

44.8 / 56.5 / 52.3

CO2

16/17" wheels

18" wheels

g/km

135 g/km

143 g/km

VED

16/17" wheels

18" wheels

Band / cost

E / £110

F / £125
Sportage 1.6-litre GDI
No. of cylinders/valves

4 / 16

Displacement

cc

1,591

Bore / stroke

mm

77 x 85.4

Power output

bhp

133 @ 6,300rpm

Torque output

Nm (lb/ft)

165 (122) @ 4,850 rpm

Compression ratio

11.0:1

Engine details

Cast iron block with aluminium cylinder head

Gasoline Direct Injection

Dual CVVT Continuous Variable Valve Timing

Emissions

Euro 5

Six speed manual

Wheelbase

mm

2,640

Overall l / w / h (without roof rails)

mm

4,440/1,855/1,645 (1,635)

Boot dimensions l / w / h

mm

800 / 1178 / 785

Boot volume VDA (seats up / down)

litres

564 / 1353

Kerb weight (min / max)

kg

1,380 / 1,502

Tow weights (braked / unbraked)

kg

1,200 / 750

Turning circle

metres

5.29

Drag coefficient

Cd

0.37

Six speed manual

Acceleration (0-60 mph)

seconds

10.7

Maximum speed

mph

111

Fuel consumption - urb/ex.urb/com

mpg

37.7 / 48.7 / 44.1

CO2

g/km

149

VED

Band / cost

F / £125
See also: