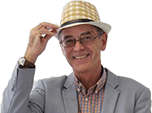 Everything you need to know about DPFs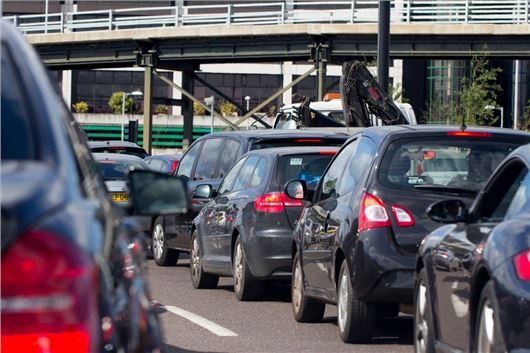 Published 17 October 2017
The Euro 5 emissions legislation, introduced in 2009, effectively made DPFs mandatory, so all diesel cars sold since then have one.
What does a DPF do?
Diesel engines produce a lot of soot when they burn fuel. This soot is what's known as particulate matter. It's a very fine substance that can cause serious health problems, namely breathing problems. 
The job of the DPF is to filter and store this soot in order to reduce emissions from diesel cars. But because they have a limited capacity, this soot has to be regularly burned off to regenerate the DPF. If the soot blocks the filter, this can stop the engine from running and leave you with a hefty repair bill.
>> Is diesel or petrol best for you? Use our calculator to find out
What is DPF regeneration?
Regeneration burns off the excess soot in the filter, reducing harmful exhaust emissions and helps to prevent the black plumes of smoke you sometimes see from older diesel vehicles when they accelerate.
There are two types of regeneration: active and passive. Passive regeneration takes place while driving, using the heat of the exhaust. Doing this on a regular basis is enough to burn off the soot and turn it to ash.
To make sure that the regeneration takes place, diesel vehicles should be driven for more than 15 minutes at more than 40mph. If the DPF can't passively regenerate, it will actively regenerate by raising the temperature of the exhaust gases by automatically injecting more fuel.
How will I know if regeneration is happening?
When the DPF is regenerating the cooling fans will run, fuel consumption will increase and there will be a pungent smell. If your car has start-stop, you may also find that it's deactivated during regeneration.
What happens if the DPF doesn't regenerate?
If this process is interrupted too often, the DPF amber warning light will appear. This usually happens to drivers that do lots of short trips, or lots of start/stop driving, because the vehicle doesn't get up to a high enough temperature to achieve passive regeneration.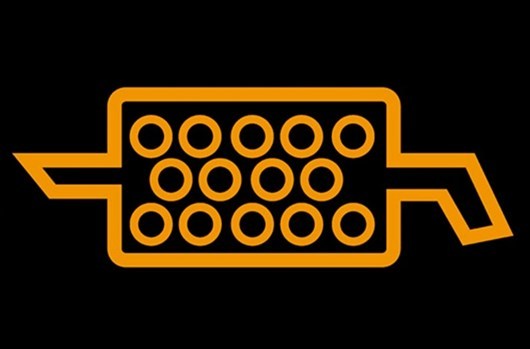 The DPF warning light usually looks like this.....
If this happens, you should immediately take the car out on a long stretch of road, like the motorway, for 15 minutes to give the DPF an chance to regenerate. If you ignore this warning light, the car will eventually go into limp mode to prevent further engine damage.
If left any longer, the DPF won't be able to regenerate itself and will need to be cleaned or even replaced. Most manufacturer's warranties don't cover the cost of DPF replacement if the fault is deemed to have been caused by the owner's driving style.
You should also ensure you use the right engine oil. Certain oils contain additives that can actually block DPFs. Using low-quality fuel and running the car frequently on a low fuel level can also harm a DPF because the car may avoid regeneration in order to save fuel.
>> Everything you need to know about AdBlue
What do I do if active and passive regeneration don't work?
You can buy DPF cleaner fluids, but it's unknown how well these actually work. Generally, it's a job best left to professionals, like Ceramex. If your garage doesn't offer forced regeneration, you can ask if the DPF can be removed and sent to a specialist for cleaning.
What is the cost of a new diesel particulate filter?
If you don't maintain the DPF properly, excess soot can damaged the DPF beyond repair. If this is the case, it has to be replaced - usually for around £1000 or more. There are DPF suppliers that charge less, but make sure they have the correct Type Approval or they may not work correctly and end up costing you more in repairs.
Is it illegal to remove the diesel particulate filter?
Yes - it's illegal to drive a car that was designed to have a DPF without having one fitted. This is because should you remove it, your car will no longer meets its emissions standards. Owners face fines of up to £1000 for cars and £2500 for vans if caught. Removing a DPF can also invalidate your car insurance policy.
From February 2014, checking the presence of a DPF became part of the MoT test procedure. All cars that are designed to have a DPF now get inspected for one. If it's missing it will mean an immediate failure.
>> Should I get a diesel car if I only do 8000 miles per year?
Some final advice
We recommend that if you only cover low mileages or lots of short journeys, you choose a petrol car instead of diesel. Which is why many small cars only come with petrol engines. Diesels don't make financial sense.
In fact, if you drive less than 15,000 miles a year, you'd be better off with a petrol car. Diesel cars are generally more expensive to buy new - it will take a long time to see a return on that extra outlay - even with the lower fuel consumption. Use our fuel calculator to find out exactly how long.
DPFs can last up to around 100,000 miles if maintained properly. After the car has exceeded that mileage, you could be looking at paying a large amount of money for a replacement - so always properly check MoT and service records when buying a used car. Otherwise, you could end up forking out for unexpected repairs on high mileage diesels.
>> Everything you need to know about AdBlue
Comments
Author

Georgia Petrie
Latest