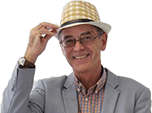 Everything you need to know about AdBlue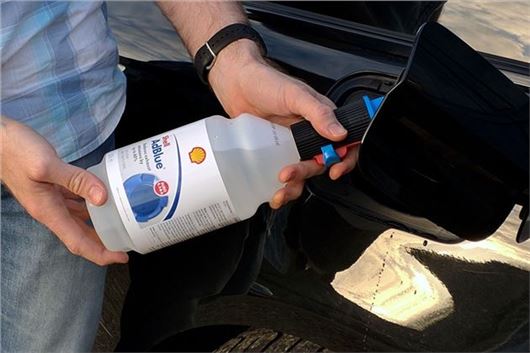 Published 19 June 2017
We get a lot of questions from readers about Adblue. What it is, which cars use it and why is it needed? So we've compiled this guide to answer some of the most commonly asked questions.
To comply with Euro6 regulations, car manufacturers have had to focus on minimising harmful nitrogen-oxide emissions (NOx) - which are a major source of atmospheric pollution that causes smog in urban centres. 
AdBlue technology is used in newer diesel vehicles to help reduce exhaust emissions. Fortunately, filling your AdBlue tank is a relatively simple process.
What is AdBlue and how does it work?
AdBlue is a non-toxic, colourless solution of urea and water-based fluid. It works with what's called Selective Catalytic Reduction (SCR) to bring diesel engines up to the standard required to meet Euro6. 
SCR works with AdBlue to convert NOx emissions from the engine into nitrogen and water. It's used by many carmakers - including Audi, BMW, Volkswagen, Peugeot, Citroen and Mercedes-Benz.
Does my car use AdBlue?
Only recently built, diesel cars will have AdBlue systems fitted and many people are unaware the system is installed until a warning message appears. Most cars have the AdBlue filler located near the fuel cap, however some models have them hidden beneath the boot carpet. If in doubt, consulting the owner's handbook will clear things up.
When do I need to refill my AdBlue?
If you cover more miles than most, you may find that you need to refill your AdBlue more regularly. When the tank is getting low, you'll receieve a warning light on the dash reminding you to top it up. If the tank runs dry, the car won't start.
Most vehicles also require a minimum amount is added in order to remove the warning message, but these vary from car to car. AdBlue will eventually degrade over time, lasting about 12 months. But in the unlikely event of that happening, you'll get warning message on the dash.
Should I do it myself?
Like our Keith, you can leave the car until it runs out of AdBlue and then take it to a dealer to refill. In that instance, the dealer was the cheaper and easier option.
However, you can do it yourself. Just open the AdBlue filler cap, attach the filling nozzle and pour it into the tank. Some cars require that you use the wheel brace to undo the AdBlue filling cap, so - again - check the owner's manual beforehand.
How much does it cost?
Look on eBay and you'll find 20-litres for about £20, but you may also need to purchase a filling nozzle (another tenner). Or a 10-litre bottle from Halfords is £14.
How much AdBlue will my car use?
AdBlue consumption varies from vehicle to vehicle (a Volkswagen Passat gets through about 1.5-litres every 620 miles). But - like fuel consumption - the faster you drive, the more AdBlue you'll burn through.
Most AdBlue tanks hold around 10-litres or more, so most average drivers will find that AdBlue - like screenwash - will be topped up at the annual service.
>> Everything you need to know about DPFs
Comments
Author

Georgia Petrie
Latest