All London taxis to be zero-emissions capable from 2018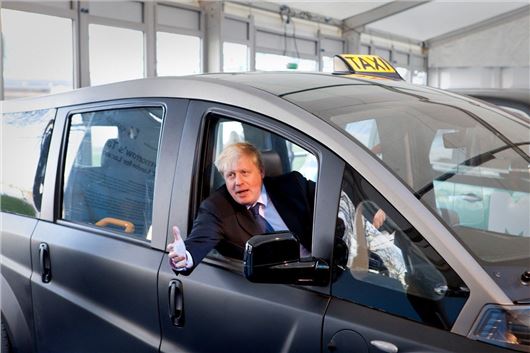 Published 17 January 2014
Mayor of London, Boris Johnson, has announced that all new London taxis will need to be zero-emissions capable from January 1 2018, in a bid to improve air quality in the capital. These taxis will be required to operate in zero emissions mode in areas where pollution is at its worst.
Zero emissions capable doesn't mean the vehicles must be pure EVs – though they can be. The requirements mean vehicles can also be plug-in hybrids or range-extended EVs, capable of operating on traditional diesel or petrol when outside of the low emission areas, and running on batteries when required.
The news was confirmed by Boris Johnson at an event in London at which several companies previewed their plans to produce vehicles to fit the requirements. Frazer-Nash, Nissan, Karsan, London Taxi Company and Mercedes-Benz were present. As well as being zero-emissions capable, the vehicles under development will all need to meet the traditional London taxi requirements, including a tight turning circle of 8m and wheelchair access.
Mayor of London, Boris Johnson said: "The London taxi is iconic in so many ways – not least in terms of its eye-catching looks and the way it is piloted by wily experts who know the capital like the back of their hand.  To date its one Achilles heel, particularly of older models, has been the pollution generated by chugging diesel engines. 
"As part of my mission to improve our air quality and drive innovation, I'm making a firm pledge to Londoners that from 2018 all taxis presented for licensing should be zero emission capable.  The cleaner, greener vehicles I've seen today are proof that the evolution of the great London cab is well and truly underway."
Comments
Author

John Slavin
Latest