Car buyers over-55 less likely to choose electric, survey finds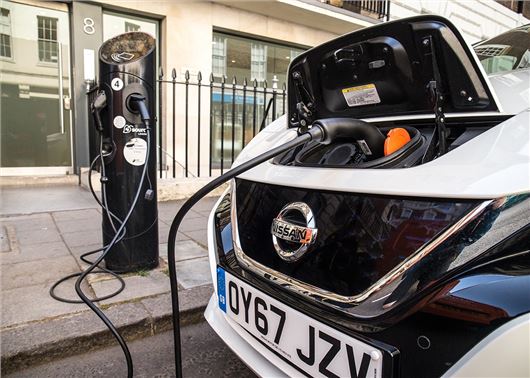 Published 15 November 2019
The over-55s are the least likely to choose an electric car, a new survey has found.
The study by KPMG found that range anxiety (the distance the car can travel on one charge) was the biggest turn off for 75 per cent of drivers over the age of 55, while less than half (40 per cent) of drivers aged between 18-34 shared the same concern.
Registrations of electric cars increased by almost 152 per cent In October, but account for just 2.2 per cent of the market. Researchers spoke to 2001 drivers in September and found, while younger drivers are moving towards electric cars, the over 55s appear to be reluctant to do the same.
>>> Everything you need to know about EVs and electric cars
"Young people are typically more open to trying new things and there's an element of expecting to have almost anything within a very short time span, if not instantly at the touch of a button," said Justin Benson, director and head of automotive at KPMG UK.
"This explains why those aged 18-34 were more concerned with the time it takes to charge, than how far one charge would take them.
"I don't think there will be range anxiety in the future, especially given that 85 per cent of all journeys made in Britain are less than 15 miles." 
The survey found that three in five drivers care more about their car's tailpipe emissions now, than they did five years ago, while Londoners were the most environmentally conscious with 72 per cent saying it was a key consideration for choosing their next car. 
In 2019 central London introduced the Ultra Low Emissions Zone (ULEZ), with the drivers of the most polluting cars being charged a daily fee to enter the city. From October 2021, the ULEZ will expand up to the boundary of the North and South Circular.
Half of the people in the East of England, however, felt less concerned about their car's carbon footprint, with just 50 per cent saying they cared more now than five years ago.
Interestingly, when looking at the most important considerations when buying a new vehicle, emissions and environmental impact only ranked fifth. Running costs were cited as the top priority, followed by purchase price, fuel/energy consumption and driving experience.
Having the ability to charge at home was cited as the most important need by over half (53 per cent) of consumers when considering whether to purchase an electric vehicle.
Comments
Author

Dan Powell
Latest