Jaguar introduces XKR-S at exclusive events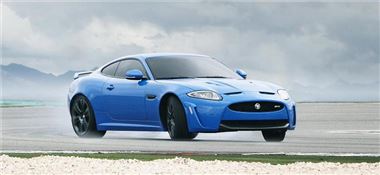 Jaguar has been touring the UK with some of its most prestigious models and has introduced the XKR-S to potential buyers. The hardcore, track focused variant of the coupe was on display in Devonshire Square for one day, alongside the XJL and XF-R.
The guests, all well-dressed and well-spoken, looked perfectly suited to the trio of top-spec Jaguars. Order books were open, as were bottles of champagne.
However despite the presence of three prestigious models from the Jaguar line-up, the focus was on sport, with cricketer Paul Collingwood and Barnet FC manager Lawrie Sanchez, both Jaguar drivers, answering questions from Sports journalist Des Kelly.
Jaguar have set up their Academy of Sport to recognise future sporting talent, allowing rising stars to work with and be taught by current stars. 
The XKR-S garnered plenty of attention from guests, and Jaguar staff were on hand to answer any queries. Officially, order books aren't open just yet, but it was possible for those present register an interest in the 186mph supercar.
Comments