New website launched to allow finance comparison for the first time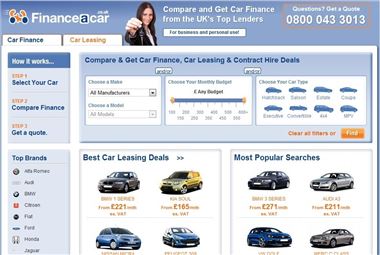 A new website has been launched that allows car buyers to compare all types of car finance.
The site, financeacar.co.uk, is the first to compare the prices of car loans and car leasing agreements and claims to fill an £11.5 billion gap in the market.
FinanceAcar allows a user to select their preferred new vehicle by make and model, by budget and/or by car type and then it tells them the cheapest monthly price to finance that car. A user can choose their car, select their finance and insurance deals, complete a credit check and application and have the car delivered to their front door.
Founder Mark Peatey, says "Our product fills a huge gap in a massive market. There are many different and confusing products and until now there has been no way for people to compare all monthly finance prices for each individual car. We democratise car shopping by putting all the finance options and their prices for any selected car in one place for the first time".
Comments