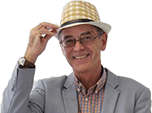 NEW ENGINES AND TRIM FOR ALFA 159 RANGE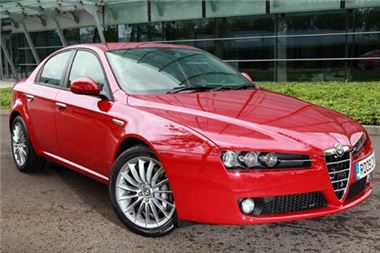 Alfa Romeo, has just introduced two brand new Euro 5-compliant engines for the Alfa 159 range - the 1750 TBi and the 2.0 JTDM. Both the Alfa Brera and Alfa Spider will benefit from these powerplants later in the year.These two new high technology petrol and diesel engines will complement existing petrol and diesel units in the 159 range and introduce a combination of increased torque and power with lower emissions and greater fuel efficiency.
1750i 200 BHP TURBO PETROL ENGINE
The new Alfa Romeo 159 1750 TBi embodies a long heritage of motoring excellence, taking its name from its successful saloon ancestor, the Alfa 1750 Berlina. Alfa Romeo's new, lightweight, variable valve timing, direct injection turbocharged engine develops an impressive 200 bhp along with 320 Nm of torque to bring new levels of drivability to the Alfa 159 range.
Perfectly complementing the current engine line-up, the new 16-valve, twin overhead camshaft 1742 cc petrol unit brings keen fuel efficiency to Alfa 159 Saloon and Sportwagon versions, along with lower CO2 emissions, down to 189 g/km – resulting in a six-band drop in company car BIK taxation compared to the older 2.2 JTS engine.
Significantly, through a process known as 'scavenging', the maximum torque of Alfa Romeo's new petrol engine is achieved at just 1400 rpm – a little more than tickover speed – with maximum power reached between 4750 and 5500 rpm.
From a standstill, the 1750 TBi Alfa 159 Saloon can reach the 0 - 62 mph benchmark in 7.7 seconds, before topping out at 147 mph. However it is the flexibility of the in-gear acceleration that sets the engine apart from its competitors; with 25 - 62 mph in fifth gear achievable in 11.5 seconds and 37 – 62 mph in sixth gear reached in just 8.9 seconds – this translates, in real world driving, to a more sporting driver experience consistent with a 'flat' torque curve and a constant delivery of power - perfect for confident overtaking and long distance driving. In addition, the 1750 TBi version includes a mileage extension to 21,000 miles between routine maintenance intervals.
2.0 JTDM 170 BHP DIESEL ENGINE
Given that Alfa Romeo introduced common rail diesel technology more than 10 years ago on the Alfa 156, it should come as little surprise that it has now developed a new diesel unit that brings higher power and torque values, yet, at the same time, increases fuel efficiency and lowers CO2 emissions.
Alfa's new 2.0 JTDM powerplant develops 170 bhp available at just 4,000 rpm, and its advanced multijet technology means that this new 2.0 JTDM unit delivers its maximum torque of 360 Nm between just 1750 rpm and 2500 rpm.
Significantly, the new 2.0 JTDM powered Alfa 159 covers the 0 – 62 mph sprint in just 8.8 seconds - less than one second off the pace of the more powerful 2.4 JTDM engine, on its way to a top speed of 136 mph.
CO2 emissions have been reduced to just 142 g/km.
NEW TRIM LEVELS FOR ALFA 159 RANGE
To coincide with the launch of these new engines, Alfa Romeo has introduced a new range structure which now features five trim levels - Turismo, Turismo Sport, Elegante, Lusso and TI.First of the two new trim levels, Turismo Sport offers drivers sporty upgrades including 17" sport alloy wheels, Blue&Me, sports seat cloth, sports leather steering wheel with remote audio controls and gear knob, and sports dials.The new Elegante trim adds additional style to the already highly specified Turismo equipment, including rear parking sensors, visibility pack and luxury Alfatex® interior.
Each high specification trim level brings added choice in terms of comfort, refinement, technology and aesthetics.
Turismo



Turismo Sport

VDC with Hill Holder (ABS + ASR + EBD+ Brake Assistant)

Dual zone automatic climate control with split temperature and distribution function

As 159 Turismo plus:

Sports cloth

Fire Prevention System (FPS)

On-board instrumentation with multifunctional display and trip computer

Blue&Me™ (Bluetooth™ hands-free system with voice recognition and media player with USB port in the glove box)

Power assisted steering

Car radio with audio CD player (8 speakers)

Brushed darkened aluminium trim inserts & darkened roof lining

Driver, passenger, front side, window & driver knee airbags

Leather steering wheel and gear knob with remote audio controls

17" sports alloy wheels with 225/50 R17 tyres

Isofix attachments on rear seats with third upper central attachment

Front armrest with temperature controlled storage compartment

Chrome exhaust tail pipe

Front seatbelts with pretentioners and load limiters

Flocked Cloth upholstery

Sports leather steering wheel & gear knob with remote audio controls

Alfa code immobiliser and alarm system

Twin exhaust tail pipes (1750 TBi only)

Sports dials

Electronic key with remote central locking and boot release

Front seats manually adjustable (height, rake, lumbar adjustment for driver and passenger)

Three rear head restraints

Mechanical tilting action for driver and passenger seats

"Follow-Me Home" headlamps

16" Alloy wheels with 205/55 R16 tyres

Softouch darkened metallic finish centre console & trim inserts

17" Alloy wheels with 225/50 R17 tyres (1750 TBi only)

Electronic start / stop button

Front fog lights

Electric front and rear windows with one touch function and anti-intrusion sensor

60/40 split folding rear seats (Sportwagon only)

Cruise control
Elegante

Lusso

As 159 Turismo plus:

As 159 Elegante plus:

Alfatex® upholstery

Leather upholstery

Blue&Me™ (Bluetooth™ hands-free system with voice recognition and media player with USB port in the glove box)

Tri-Zone automatic climate control with split temperature and distribution function

Car radio with audio CD player & MP3
reader

Electrically folding, adjustable and heated wing mirrors

Darkened aluminium centre console & trim inserts

Rear parking sensors

17" alloy wheels with 225/50 R17 tyres

TI

Visibility pack (rain, dusk & condensation sensors, AQS(1) electrochromic rear view mirror with deactivation button)

Stainless steel kick plates

Twin exhaust tail pipes (Not on 1.9 JTDM and 2.0 JTDM)

As 159 Elegante plus:

Aluminium brake callipers with Alfa Romeo designation (Not available on 1.9 JTDM and 2.0 JTDM)

Sports leather seats with manual adjustments

Brushed darkened aluminium trim inserts & darkened roof lining

19" unique spoke design alloy wheels with 235/40 R19 tyres

Red Brembo brake callipers (front & rear)

Lowered sports suspension and body kit

Chrome effect wing mirrors

60/40 split folding rear seats

Sports leather steering wheel & gear knob with steering wheel mounted audio controls

Red stitched interior detailing

Aluminium sports pedals

Stainless steel kick plates with TI designation

Sports Dials

Front Seats with three stage heating
UNDER THE BONNET – TECHNOLOGY IN ACTION
1750 TBi 200BHP PETROL ENGINE
Scavenging
The enhanced performance of this continuously variable valve timing engine is the result of applying 'scavenging technology', maximising torque at very low engine speeds.
This is achieved by monitoring and optimising engine parameters such as fuel measurement, injection timing and spark advance. Managed by a new ECU, it is possible to define the angle and times of valve overlap in order to generate airflow from the inlet manifold to the exhaust manifold and therefore activate the turbocharger very quickly.
This new process allows for maximum exploitation of the turbocharger compared to conventional turbocharged petrol engines.
The results are maximum torque at just 1500 rpm – 70% greater than that of a conventional turbo engine – and throttle response times slashed by half.
Direct Injection
Direct injection with an advanced double-injection strategy is essential to reduce emissions. Allowing direct control of fuel metering during the scavenging process, it is possible to prevent unburnt fuel ending up in the exhaust, which affects the catalytic converter. The secondary injection system has a new high-pressure pump and new 7-aperture injectors which guarantee perfect vaporisation.
This allows excellent performance to be achieved even in the presence of relatively high compression, and provides low consumption at cruising speeds.
Dual variable valve timing (VVT)
The two continuous phase variators on both inlet and exhaust camshafts optimise the valve timing at all speeds, minimizing consumption and emissions. In addition, by coupling the two variators to the turbocharger, the 'scavenging' strategy is accurately controlled. In response to a sudden torque request from the driver, it is therefore possible to significantly accelerate engine response, even from low RPM.
Turbocharger
This engine incorporates a new generation KKK fixed geometry turbocharger connected to an innovative pulse converter-type exhaust manifold which optimises the use of exhaust pressure waves to increment driving torque at low speeds. Both manifold and turbine are made of microcast steel so that they can withstand very high working temperatures (up to a maximum of 1020 °C). This is important for a reduction in fuel consumption while operating at medium/high speed.
Thermal fluid dynamics
The inlet ports have been designed using new technology allowing the optimal level of turbulence to be created. This results in the correct mixing of air and fuel. The combustion chambers have also been optimised by using 'squish' areas, minimising the surface-to-volume ratio and therefore benefitting combustion efficiency.
Friction
The entire engine has been designed to reduce losses through friction. Pistons have 'flexible' rings to limit tangential load and advanced materials have been used to reduce wear. In addition, the aluminium alloy cylinder head design incorporates roller rocker arms that help reduce losses through sliding contact by up to 65 % at 2000 rpm, compared to traditional cylinder heads with hydraulic tappets.
An optimised crankshaft design based on long connecting rods but a comparatively short stroke, has cut to a minimum the high speed vibration normally associated with four-cylinder engines, obviating the need for balancer shafts.
Performance
A new engine management system combined with a scavenging strategy has achieved new 'benchmark' levels for engine performance.
The specific torque achieved, (185 Nm per litre) is among the highest for modern petrol engines. With 320 Nm of torque available, the power unit offers significant benefits to the driver, including excellent pick-up performance, resulting in fewer gear changes.
Emissions
As a result of dual injection and high injection pressure, the engine's emissions values meet the Euro 5 limit with a relatively small catalytic converter and consequent positive effects on performance. With the production of 189 g/km of CO2 the new Alfa 1750 TBi engine sits in VED Band J.
UNDER THE BONNET – TECHNOLOGY IN ACTION
2.0 LITRE 170 BHP DIESEL ENGINE
Alfa's new 170 bhp 2.0 JTDM diesel engine is an evolution of the hugely successful 1.9 JTDM and delivers clear and measurable benefits to the driver and the environment.
Increased torque and power make the driving experience more relaxed and responsive, while CO2 emissions have been reduced to as low as 136 g/km (on the combined cycle), meeting the Euro 5 standard and placing the model in VED Band E.
Performance is boosted from 150 to 170 bhp by increasing the displacement from 1910 to 1956 cc – achieved through extending the size of the bore from 82 mm to 83 mm - and the use of a new variable geometry turbo.
At the same time, fuel economy has been improved by friction optimisation, and a lowered compression ratio (16.5:1) results in a significant decrease in NOx emissions. Low viscosity oil and new calibrations made possible by using a close-coupled diesel particulate filter and an evolved exhaust gas recirculation system all play their part.
The result is low CO2 emissions in line with the most stringent European benchmarks.
Adding to the driver appeal of the new 170 bhp 2.0 JTDM version, routine maintenance intervals have been extended to 21,000 miles.
THE 159 RANGE

Alfa 159 Saloon

Total

Alfa 159 Sportwagon

Total

OTR
£

OTR
£

1.9 JTDM 120 BHP ECO TURISMO

19950

1.9 JTDM 120 BHP ECO TURISMO

21050

1.9 JTDM 120 BHP ECO TURISMO SPORT

20750

1.9 JTDM 120 BHP ECO TURISMO SPORT

21850

1.9 JTDM 150 BHP TURISMO

20700

1.9 JTDM 150 BHP TURISMO

21800

1.9 JTDM 150 BHP TURISMO SPORT

21500

1.9 JTDM 150 BHP TURISMO SPORT

22600

1.9 JTDM 150 BHP ELEGANTE

21650

1.9 JTDM 150 BHP ELEGANTE

22750

1.9 JTDM 150 BHP LUSSO

22750

1.9 JTDM 150 BHP LUSSO

23850

1.9 JTDM 150 BHP TI

23850

1.9 JTDM 150 BHP TI

24950

1.9 JTDM 150 BHP QTRONIC ELEGANTE

23100

1.9 JTDM 150 BHP QTRONIC ELEGANTE

24200

1.9 JTDM 150 BHP QTRONIC LUSSO

24200

1.9 JTDM 150 BHP QTRONIC LUSSO

25300

1.9 JTDM 150 BHP QTRONIC TI

25300

1.9 JTDM 150 BHP QTRONIC TI

26400

2.0 JTDM 170 BHP TURISMO

21800

2.0 JTDM 170 BHP TURISMO

22900

2.0 JTDM 170 BHP TURISMO SPORT

22600

2.0 JTDM 170 BHP TURISMO SPORT

23700

2.0 JTDM 170 BHP ELEGANTE

22750

2.0 JTDM 170 BHP ELEGANTE

23850

2.0 JTDM 170 BHP LUSSO

23850

2.0 JTDM 170 BHP LUSSO

24950

2.0 JTDM 170 BHP TI

24950

2.0 JTDM 170 BHP TI

26050

2.4 JTDM 210 BHP ELEGANTE

24150

2.4 JTDM 210 BHP ELEGANTE

25250

2.4 JTDM 210 BHP LUSSO

25250

2.4 JTDM 210 BHP LUSSO

26350

2.4 JTDM 210 BHP TI

26350

2.4 JTDM 210 BHP TI

27450

2.4 JTDM 200 BHP QTRONIC ELEGANTE

25600

2.4 JTDM 200 BHP QTRONIC ELEGANTE

26700

2.4 JTDM 200 BHP QTRONIC LUSSO

26700

2.4 JTDM 200 BHP QTRONIC LUSSO

27800

2.4 JTDM 200 BHP QTRONIC TI

27800

2.4 JTDM 200 BHP QTRONIC TI

28900

2.2 JTS 185 BHP ELEGANTE

21450

2.2 JTS 185 BHP ELEGANTE

22550

2.2 JTS 185 BHP LUSSO

22550

2.2 JTS 185 BHP LUSSO

23650

2.2 JTS 185 BHP TI

23650

2.2 JTS 185 BHP TI

24750

1750 TBI 200 BHP TURISMO

21800

1750 TBI 200 BHP TURISMO

22900

1750 TBI 200 BHP TURISMO SPORT

22600

1750 TBI 200 BHP TURISMO SPORT

23700

1750 TBI 200 BHP ELEGANTE

22750

1750 TBI 200 BHP ELEGANTE

23850

1750 TBI 200 BHP LUSSO

23850

1750 TBI 200 BHP LUSSO

24950

1750 TBI 200 BHP TI

24950

1750 TBI 200 BHP TI

26050

3.2 JTS 260 BHP ELEGANTE

25600

3.2 JTS 260 BHP ELEGANTE

26700

3.2 JTS 260 BHP LUSSO

26700

3.2 JTS 260 BHP LUSSO

27800

3.2 JTS 260 BHP TI

27800

3.2 JTS 260 BHP TI

28900
Characteristics

2.0 JTDM 16v

1750 TBi

No of cylinders, arrangement

4 in line

4 in line

Bore x stroke (mm)

83 x 90.4

83.0 x 80.5

Displacement (cc)

1956

1742

Compression ratio

16.5 : 1

9.5 : 1

Max power output bhp (kW-EC) at rpm

170 (125) 4000

200 (147) 5000

Peak torque Nm(kgm-EC) at rpm

360 (36.7) 1750

320 (32.7) 1400

Timing system

2 OHCs (toothed belt), 4 valves per cylinder,
hydraulic tappets,

2 OHCs (toothed belt), 4 valves per cylinder, hydraulic tappets with roller finger

Fuel feed

MultiJet direct injection with turbocharger and intercooler, Bosch EDC 16C39 electronic engine management system

MED 17 direct injection with turbocharger integrated with ignition, scavenging functional mode

Exhaust pipe

One with polished tip

Double with separate silencers and chrome tips

ELECTRICAL SYSTEM (12V)

Battery: capacity (Ah) / Generator (A)

90 / 150

90 / 120

TRANSMISSION

Drive

Front

Front

Number of gears

6 + 1R

6 + 1R

Final ratio

3.545 : 1

3.941 : 1

TYRES

Standard version

205/55 R16

225/50 R17

STEERING SYSTEM

Steering system

Rack and pinion with hydraulic servo

Rack and pinion with hydraulic servo

Steering diameter kerb-to-kerb m)

11.1

11.1

SUSPENSION

Front

High double wishbone

Rear

Multilink

BRAKES – (DISCS)

Front (mm)

Ventilated 305 x 28 D,
60 mm floating calliper

Ventilated 330 x 28 D, fixed radial calliper in aluminium with 4 Æ 42 mm pistons

Rear (mm)

Solid 278 x 12 D, combined 38 mm floating calliper

Ventilated 292 x 22 D, combined 42 mm floating calliper

WEIGHTS – TANK CAPACITY

Fuel tank (l)

70

70

Kerb weight DIN (kg)

1490 (1540)

1430 (1480)

Max towable weight (kg)

1500

1500

PERFORMANCE

Top speed mph (km/h)

136 (218) [135 (216)]

147 (235) [146 (233)]

Acceleration (driver + 30 kg) 0-62 mph (s)

8.8 [9.0]

7.7 [7.9]

FUEL CONSUMPTION – EMISSIONS*

urban cycle mph (l/100 km)

39.8 (7.1) [39.2 (7.2)]

23.9 (11.8) [23.5 (12.0)]

extra-urban cycle mpg (l/100 km)

64.2 (4.4) [62.8 (4.5)]

47.1 (6.0) [45.6 (6.2)]

combined cycle mpg (l/100 km)

52.3 (5.4) [51.4 (5.5)]

34.9 (8.1) [34.0 (8.3)]

Exhaust emissions – CO2 (g/km)

142 [145]

189 [194]

Emissions Standard

EU V

EU V
* Information in brackets ( ) indicates data for the Alfa 159 Sportwagon
Comments