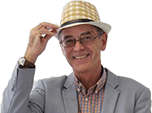 USED-CAR PRICES JUMP 25% AND COULD RISE FURTHER, SAYS GLASS'S

Despite an unprecedented 25 per cent rise this year in prices of cars
up to one year old, Glass's is urging would-be car buyers to buy now.
Used car stocks have dwindled to an all-time low, prices may go still
higher, and the choice of vehicles is likely to become even more
limited, predicts the publisher of trade pricing 'bible' Glass's Guide.

"The remarkable and unparalleled recovery in prices since January might
appear out of step with a depressed economy, but in reality the higher
prices stem more from the limited supply of used cars rather than a
significant increase in retail demand," says Adrian Rushmore, Managing
Editor of the Guide. "Consumers should be warned that prices are not
expected to fall in the coming months, as the supply of vehicles becomes
even more constrained.

"Since the third quarter of 2008 the very depressed new-car market has
seen fewer cars registered – particularly as short-term rental vehicles
and dealer demonstrators – leading to an all-time low in the supply of
younger cars for sale. Consequently prices have risen, in line with the
laws of supply and demand."

This pattern has been repeated in the market for older second-hand
cars, where similarly limited supply has driven up prices despite the
economic downturn. Rushmore comments, "The situation for used cars of
any age is not expected to change until the middle of next year at the
earliest, so consumers should move quickly to have the best chance of
finding the models that meet their needs."

Honest John adds, "At the same time as numbers of once new cars feeding
through to the used maket have diminished, demand from RHD export markets
has increased due to the collapse in the value of sterling, so large numbers of
used RHD cars are being exported to Ireland, Pakisthan and India."
More at www.glass.co.uk
Comments