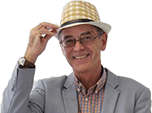 CAP Confirms Used Car Values Still Rising

Broadly agreeing with Glass's Guide statement of yesterday, research by CAP reveals the prediction that
used car values would stabilise this summer have proved premature.
August edition of
the CAP Black Book reveals that used car supply shortages are continuing to push prices
higher.
In an unprecedented market, dealers are still desperate for stock despite a gradual slowdown in retail demand.
CAP's measure of
auction conversion rates for ex-fleet cars revealed July to be the 3rd
strongest month this year, with 87.5% of cars selling first time
Although the
strengthening of used car values is good news for the leasing and
finance sectors, which face considerable risk around the depreciation
of assets, for retail motor dealers the current market dynamic presents
major challenges.
Because fewer
cars are being produced and registered, the usual supply of
ex-manufacturer and 'short cycle' cars – such as those sold into daily
rental operations – is significantly down. This means a considerably
reduced supply of vehicles up to one year old. And because consumers
are buying fewer new cars, dealers are unable to rely on part-exchange
cars to fill the forecourt.
This means that franchise dealers in particular have been forced to join the general

clamour for stock in the open market, adding to the upward pressure on
prices. But because consumers are still resistant to higher retail
values in the current economic climate, the inevitable result is
squeezed margins.
CAP's research
team believes there is no early end in sight to supply constraints and
expect further reductions in the number of cars returning to the used
market over the coming weeks.
The impact of all
these factors is a further average 1.5% increase in average used car
values reported in the August edition of Black Book.
Despite the poor
summer weather of recent weeks, among the stars of the market are
convertibles and coupe/cabriolets which have enjoyed value increases
for August of 2.3% and 3.5% respectively, at 3yrs/60,000 miles. MPVs
are also performing especially strongly.
The smallest cars continue to under-perform the market, in line with the past few

months. This is driven by the fact that superminis and city cars do not
have the same ground to recover as the rest of the market, following
their strong performance during last year's unprecedented downturn.
More at www.cap.co.uk
Comments