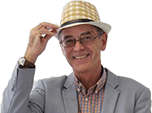 Nissan Qashqai Now a Top Ten Best Seller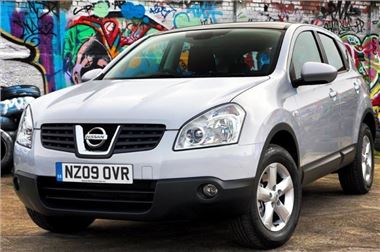 Good news for Nissan and great news for the British car industry: the Nissan Qashqai has become one of the top ten best selling cars in the UK.
The latest SMMT car sales figures were released today, placing the unique Qashqai crossover model in ninth place in the top sellers list with a total of 2,629 buyers taking delivery in May. Finishing ahead of several mainstream rivals, the Qashqai has proved that when it comes to choosing the ultimate in style, practicality and value, drivers are voting with their feet.
Not only is it ninth in the overall sales chart, but the Qashqai has managed to increase its market share from 2.55 per cent to 6.64 per cent. In growing market share, Nissan is bucking the downward trend in the market. A total of 4,562 Nissan cars were sold in May – that's only seven per cent down on 2008 in a market which is down 25 per cent.
What's more, because every Qashqai is built at Nissan's Sunderland plant, its success is a shot in the arm for UK manufacturing and British jobs. That's why Nissan is offering further incentives for customers to buy British with its Trade-in and Scrappage schemes.
As well as taking part in the government's standard Scrappage scheme, Nissan is offering a £2,000 minimum trade-in against any of its Sunderland built models for owners of cars aged between 8-10 years old until 30th June 2009. British built Nissan Micras are available on the scrappage scheme from just £5,995.
During 2008, one in every six cars built in the UK was a Qashqai, giving a solid foundation for the sales success of 2009.
Nissan's UK MD, Paul Willcox comments: "We're delighted with the Qashqai's jump into the top ten best sellers list. We know it's one of the strongest models on sale in the UK, and this result is proof that the car buying public agrees! Once again Nissan's daring design has been rewarded, benefiting the UK manufacturing industry in the process."
Nissan LCV sales have posted a similarly strong performance in May, resulting in total Nissan sales (including LCV) in the UK finishing only 12 per cent down on 2008 in a market which is down 28 per cent overall. As a result, Nissan's overall market share in May (including LCV) has increased from 2.8 per cent to 3.37 per cent, with its share of the car market increasing from 2.7 per cent to 3.38 per cent.
•Official SMMT top sellers list for May 2009:
1Ford Fiesta7,040
2Ford Focus6,693
3Vauxhall Corsa5,525
4Volkswagen Golf3,961
5Vauxhall Astra3,549
6Peugeot 2073,103
7MINI2,650
8Ford Mondeo2,647
9Nissan Qashqai2,629
10Vauxhall Insignia2,602
Nissan in the UK
•Nissan is the biggest new car producer in Britain
•Over 26 per cent (1 in 4 cars) produced in 2008 came out of Sunderland Plant
•Nissan Sunderland Plant has a workforce of 3,900
•Micra, Note, Qashqai and Qashqai+2 are all produced at Sunderland Plant
•1 in every 6 cars built in the UK last year was a Qashqai
•UK is Nissan's second biggest market in Europe
•Over 80 per cent of production is exported to 45 markets worldwide
•NMUK has been named as the biggest UK car plant for the past 11 years, and the biggest exporter for the last 9 years
•Sunderland Plant has just received a Queen's Award for Export , the fourth received since the plant opened in 1986
•The plant built its 5 millionth car in June 2008
•Nissan's European design centre is located in Paddington, London and employs around 50 people
•Nissan's European Technical Centre is based in Cranfield, Bedfordshire and employs around 750 people
More at
www.nissan.co.uk
Comments