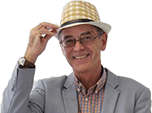 HPI Predicts Downturn in Used Car Values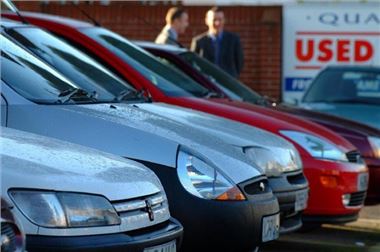 The first quarter of 2009 brought considerable optimism to the used car market,
despite calamity in the new car arena with sales falling 30%* in March compared to a
year ago. The recent rise in used car values has got everyone asking two very
important questions: why have values risen and will this trend continue? As always,
it's down to supply and demand, explains vehicle information experts HPI.
"Seasonally values always rise during early spring and start to decline again late
April," says Martin Keighley, HPI's Used Car Valuations specialist. "Cars just
looked unbelievably cheap earlier in the year, but this is now not the case on the
most popular models. Retail demand remains patchy, with little demand for anything
other than small cars, so if you are in the market for one of these, bargains will
be thin on the ground. A shortage of quality used stock is likely to continue for
the foreseeable future."
The March plate change generally boosts used car values and this year was no
different, but general stock shortages gave them an extra push upwards. The 36
month petrol sector saw values rise by 10.8% in March against February, while the 36
month diesel vehicles experienced an increase of 7.8%. All 12 months cars increased
by 7.2%, compared to 9.5% for all 36 month cars.
Keighley continues, "High street sales continue to be down year on year generally,
the spectre of unemployment still looms and loans are still difficult to come by.
Economic experts tell us that whilst it is slowing down, the recession is expected
to last to last for many months yet."
Year-on-year, by the end of quarter 1 the rate of depreciation had decreased from
34.9% to 30.4% on all 36 month cars and from 29.6% to 24.1% for all 12 month cars.
The 12 month petrol and diesel sectors fared best with the declines slowing by 5.7%
to -24.1% and 5.3% to -24.1% respectively. Meanwhile, 36 month petrol and diesel
sectors saw a decline of around 4.5%. However, all sectors performed well,
especially small cars.
Keighley concludes, "Although used car values have recently risen, this probably
isn't the light at the end of the tunnel, as some vehicle prices have changed
little, such as people carriers and SUVs. However, price rises that have been
particularly noticeable are large 4x4s, which were the first to take a hit last
year, as well as taking the biggest hits to their price tags.
"Despite press hype telling us that there is 'clear evidence of recovery', we've
seen values level out and predict that they will tail off during the summer for the
majority of vehicles. But as always clean, low mileage small cars will continue to
make strong money."
More at
www.hpi.co.uk
Comments