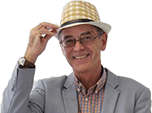 Used MPV Sales Up, All Else Down, According to Experian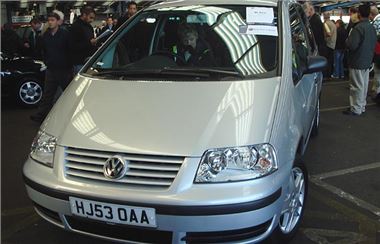 Experian's figures for October to December 2008 show MPVs to be the only type of vehicle to increase in sales, and that London remains loyal to SUVs.
Vehicles with larger engines, including the used luxury, executive, sports and upper medium segments all saw significant falls in sales. However, the used MPV segment was the only vehicle type to see sales increase significantly throughout the country (up 7.9 per cent).
Furthermore, Experian's analysis shows that Greater London is the country's MPV hotspot - which grew by 19.0 per cent during the last three months of 2008.
In addition, sales of used 4x4s in Greater London bucked the national trend and increased by 14.1 per cent during quarter four. The only other region to see an increase in the sale of used 4x4s during this period was the North - up by just 0.2 per cent.
Overall, across the country, used car sales fell by 8.5 per cent during October, November and December, bringing the used car sales figures for the year to 7,179,796 - down 4.9 per cent on 2007.
Kirk Fletcher, Managing Director of Experian's Automotive division, said: "The latest used car sales statistics show that despite a greater focus on smaller, more economical vehicles, the fall in sales for the used supermini and mini segments were still on a par with, for example, the upper medium and the sports segments. It indicates that even in a downturn there is a certain degree of reluctance to downgrade in size.
Segment / Q4 2008 / % change from Q4 2007 / Year to date 2008 / % change from 2007
Supermini / 448206 / -7.6 / 2104472 / -2.5
Lower Medium / 434926 / -5.9 / 2035999 / -3.9
Upper Medium / 301872 / -7.9 / 1369817 / -8.5
4x4/SUV / 99454 / -5.9 / 440936 / -4.8
Executive / 72539 / -9.1 / 329673 / -9.2
MPV / 68513 / +7.9 / 320072 / +9.7
Sports / 49921 / -8.3 / 246348 / -4.0
Mini / 23556 / -8.2 / 112932 / -2.1
Luxury / 10589 / -10.2 / 47232 / -12.7
Unspecified / 12898 / -73.2 / 172315 / -26.0
Total / 1522474 / -8.5 / 7179796 / -4.9
Source: Experian's MarketView Online and the DVLA
Make / Q4 2008 / % change from Q4 2007 / Year to date 2008 / % change from 2007
Ford / 235141 / -9.6 / 1109377 / -7.2 /
Vauxhall / 217422 / -2.4 / 987445 / -3.5
Peugeot / 114783 / -7.7 / 547879 / -4.8
Renault / 101838 / -10.9 / 492848 / -5.1
Volkswagen / 108254 / -4.4 / 492460 / -0.7
Rover / 61740 / -20.8 / 308593 / -18.2
BMW / 68011 / -5.6 / 308190 / -1.1
Nissan / 56553 / -14.3 / 270847 / -8.7
Citroen / 55527 / -5.4 / 264841 / -1.2
Toyota / 52626 / -16.1 / 260650 / -7.4
Fiat / 51082 / -12.5 / 244674 / -6.8
Mercedes-Benz / 43963 / -7.2 / 203649 / -2.3
Honda / 43778 / -5.0 / 202788 / -2.1
Others / 311756 / -8.4 / 1485555 / -2.8
Total / 1522474 / -8.5 / 7179796 / -4.9
Source: Experian's MarketView Online and the DVLA
Fuel Type / Q4 2008 / % change from Q4 2007 / Year to date 2008 / % change from 2007
Petrol / 1129302 / -10.3 / 5400411 / -6.5
Diesel / 389097 / -2.8 / 1758695 / 0.2
Hybrid / 1333 / 20.2 / 6542 / 63.5
Electric / 19 / -89.5 / 924 / 95.3
Unspecified / 2723 / -12.7 / 13224 / -1.0
Total / 1522474 / -8.5 / 7179796 / -4.9
Source: Experian's MarketView Online and the DVLA
Age / Q4 2008 / % change from Q4 2007 / Year to date 2008 / % change from 2007
up to 3 years / 321760 / -9.5 / 1583326 / -6.1
3 to 6 years / 351631 / -10.2 / 1677182 / -6.6
6 to 9 years / 321097 / -6.6 / 1502199 / -1.8
9 years plus / 527986 / -7.9 / 2417089 / -4.9
Total / 1522474 / -8.5 / 7179796 / -4.9
Source: Experian's MarketView Online and the DVLA
More at
www.experian.co.uk
Comments