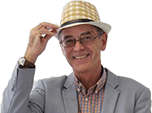 Subaru Withdraws From World Rally Championship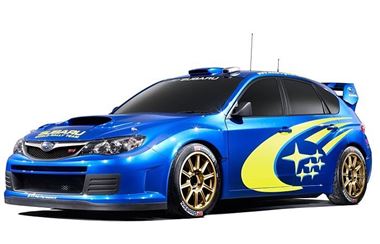 Prodrive's version:

Subaru to withdraw from World Rally Championship

Subaru has announced its decision to withdraw from the 2009 World Rally Championship.

This sudden decision was in response to the widespread economic downturn that is affecting the entire automotive industry, and follows Suzuki's withdrawal announced yesterday.

After 20 years in the sport, during which time the Prodrive-run Subaru World Rally Team has won six World Rally Championship titles, this is not only sad news for Subaru and the team, but also for millions of rallying fans around the world. Thanks to its highly successful World Rally Championship programme, Subaru has developed into one of the world's most widely recognised and evocative automotive brands.

Prodrive chairman, David Richards, said: "Subaru's departure from the World Rally Championship is a great loss as it is one of the sport's icons. The Subaru World Rally Team has created true champions such as Colin McRae and Richard Burns and its absence will be felt by many the world over. Although this decision closes a significant chapter in Prodrive's history, our focus now turns to the future."

For many, Prodrive and Subaru are synonymous, given the long-standing and close association between the two companies. However, while the Subaru World Rally Team historically represented a significant part of Prodrive's business, today it accounts for no more than 20 per cent of the company's turnover.

Prodrive will look to redeploy as many of the rally team as possible in other areas of its business operations, which have grown to span advanced engineering and manufacturing for the automotive, defence, marine and aerospace industries, in addition to other motorsport programmes.

Despite the current economic downturn, Prodrive's automotive engineering business remains buoyant as it works with vehicle manufacturers to accelerate the development of next generation fuel-efficient vehicles and alternative fuel technologies.

Together with Subaru, Prodrive's commitment to its customer rally teams will also continue unabated for 2009 and beyond. Over the past 15 years, Prodrive has sold close to 500 rally cars to more than 400 private competitors and independent rally teams in 47 countries. During this time, Prodrive's customers have won five consecutive Production World Rally Championships and countless international rallies. In 2008, Prodrive-supported customer teams have claimed eight rally championship titles around the world.

Looking ahead, 2010 will see the introduction of new World Rally Championship technical regulations, which provide Prodrive with an opportunity to prepare for re-entering the championship with a new team and build on its 24 years of World Rally Championship experience and success.



Fuji Heavy Industry's Version:

FHI to withdraw from FIA WRC after 2008 season

Tokyo, December 16, 2008 – Fuji Heavy Industries Ltd. (FHI), the maker of Subaru automobiles, today announced the withdrawal from the FIA World Rally Championship (WRC) at the end of the 2008 season.

FHI has participated in the WRC together with Prodrive, a motorsports and automotive engineering group in the UK, over the past 19 years to pursue its goal and philosophy in motor sports activities to enhance Subaru brand awareness by showing that Subaru vehicles offer safe, comfortable and pleasurable driving no matter the weather or road conditions, featuring Horizontally-Opposed engine and the Symmetrical All-Wheel drive system as its core technologies, and to transfer results of race-tested technical improvements into Subaru passenger vehicles.

Subaru has won three manufacturer's championship titles and three driver's championship titles in its history of rally racing. This has helped enhance the value of the Subaru brand as well as the sales expansion of Subaru vehicles all over the world.

FHI considers it has achieved its original target in WRC participation. However, while considering positioning the WRC activity in Subaru branding strategy towards the future, our business environment has been dramatically changed due to the quick deterioration of the global economy. In order to optimize the management resources and to strengthen further the Subaru brand, FHI decided to withdraw from WRC activities at the earliest timing.

As regards future involvement in rally activities, FHI will continue to support teams and drivers that participate in P-WRC or the Group N category.

President Mori commented that reaching this decision has been an extremely difficult task, not least with regards to the countless Subaru fans that for many years have cheered the legendary Subaru blue liveried Impreza World Rally Car; "We would like to express our sincere appreciation for our fans' strong and loyal support worldwide. They will remain an invaluable treasure for us."

Capitalizing on the priceless experience gained throughout the history in the WRC field, FHI will continue to offer Subaru customers products that integrate sheer excitement, safe, comfortable and reliable driving, respect of the global environment and peace of mind based on its philosophy of "Customer comes first."

About Fuji Heavy Industries Ltd.
Fuji Heavy Industries Ltd. (FHI), the maker of Subaru automobiles, is a leading manufacturer in Japan with a long history of technological innovations that dates back to its origin as an aircraft company. While the automotive business is a main business pillar, FHI's Aerospace, Industrial Products and Eco Technologies divisions offer a diverse range of products from general-purpose engines, power generators, and sanitation trucks to small airplanes, crucial components for passenger aircrafts, and wind-powered electricity generating systems. Recognized internationally for its AWD (all-wheel drive) technology and Horizontally-Opposed engines in Subaru, FHI is also spearheading the development of environmentally friendly products and is committed to contributing to global environmental preservation.
Comments