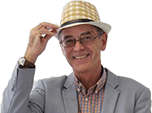 Motorpoint bucks car sales trend again

Credit crunch. What credit crunch? Motorists in the UK just can't seem to get enough of Motorpoint - the UK's car supermarket giant.
Figures for September show sales up 6.4% on the same period last year - in stark contrast to car retailers generally who have seen sales tumble by over 20% according to the Society of Motor Traders and Manufacturers (SMMT). Based on current performance, Motorpoint expects to sell some 35,000 cars this year.
The most popular vehicle being bought by customers' remains the hatchback – with the Vauxhall Astra, Fiat Grande Punto, Ford Fiesta, Ford Focus and Vauxhall Corsa continuing to prove extremely popular with buyers looking to save up to 50% on current list prices.
In addition, people are increasingly turning to in-house car finance to fund their, with in one in three sales using Boomerang - Motorpoint's innovative Personal Contract Purchase (PCP) plan. Launched in 1999 in partnership with Blackhorse Motor Finance, Boomerang combines a low deposit with low monthly payments backed by a minimum guaranteed future value.
Says David Shelton, Managing Director of Motorpoint: "While car retailing in general has been hit hard by the credit crunch, Motorpoint seems to be the exception to the rule, with sales showing no signs of slowing down. With things tight at the moment, people are increasingly looking for value for money in all aspects of their lives, and when it comes to buying cars, there is no one better than Motorpoint."
More at
www.motorpoint.co.uk
Comments