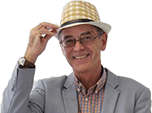 Natwest Backs American Car Dealer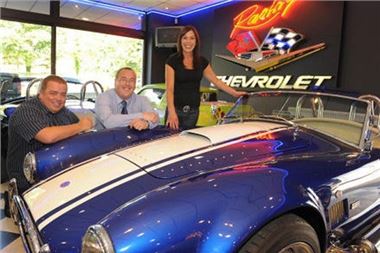 Completely bucking the credit crunch, Sovereign Cars, a luxury car sales company specialising in previously-owned vehicles, has invested £200,000 in 15 American sports cars with financial backing from NatWest.
Established in 1982, Whitchurch-based Sovereign Cars is led by Owner and Managing Director, Larry Webb, while his wife Judy Webb, provides sales and administrative support. The team also includes Nigel Dean, Technical Specialist, an expert in the component car industry and Nick Bridge, Manager. Larry holds a long seated passion for cars and benefits from more than 37 years' experience in the automobile industry, having become an apprentice mechanic at 15 years old before focusing his attentions on establishing his own business.
The Sovereign Cars showroom itself was opened in 1985. Today it displays more than 70 high quality specialist vehicles and holds in excess of £1m of stock, such as Cobra Recreations, American Muscle and Road and Track cars. The business has since undergone modernisation works including a completely refurbished showroom and new signage which was funded by NatWest.
Sovereign Cars is a long-term customer of NatWest and Neil Cockburn, Senior Relationship Manager at the Bank, has continued to work closely with the business to understand its ambitious strategies and provide tailored financial support. The purchase of the new vehicles will enhance the offering of the business and further establish Sovereign Cars as a bespoke car dealership. The newly purchased American sports car range comprises Mustangs, Camaros and T-Birds amongst others.
Larry Webb, Managing Director, Sovereign Cars commented: "I am delighted with the purchase of the new vehicles; they are coveted cars and will increase the specialist range that we offer here at Sovereign.
"I am grateful to Neil for continuing to work closely with the Sovereign team. The team at Natwest displays an in-depth understanding of our business and works with us as a trusted business partner to facilitate our growth plans."
Neil Cockburn, Senior Relationship Manager, Commercial Banking at NatWest in Basingstoke added: "I am delighted to see the Sovereign business succeeding and to see Larry's enthusiasm about all aspects of the business. The purchase of these new cars is not only exciting for the Sovereign team but it represents great things for the business and a positive move forward in the range of specialist vehicles it is able to offer to its customers.
"I wish Larry and the team at Sovereign every success with their next expansion phase."
For more on the stock, visit
www.sovereigncarsales.co.uk
Comments