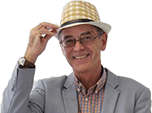 Motorists 'struggle when buying online'
People in the UK find it difficult when purchasing vehicles online, according to new research.
FindsYou.com has found that 59 per cent of those looking to act on
car buying advice
struggle with the process and are ultimately left unsatisfied.
It would be more beneficial for the industry to adopt an automated system whereby dealerships are informed of when they need new stock to help them meet consumer demand.
Guy Walker, FindsYou.com chief executive remarked that this is the "perfect solution" for those in the market for a new model.
"The credit crunch and environmental issues mean that car buyers are well researched and know exactly what they want to buy," he said.
And this follows on from recent research conducted by the Finance and Leasing Association that has found that 50 per cent of people buying
new cars
are doing so with dealer-provided car finance.
Are you buying or selling? Click here to find out what Honest John has to say.
Comments