PLATE PREJUDICE COSTS NEW CAR BUYERS HUNDREDS OF POUNDS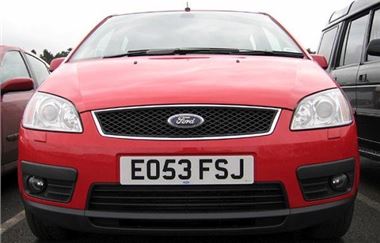 Research from EurotaxGlass's, publisher of Glass's Guide, has revealed that new cars registered between the months of March and August (inclusive) will typically retain £300 more than those bought at any other time of year during an average three year period of ownership.
EurotaxGlass's analysed over 100,000 trade values, measuring the price difference between identical three-year-old models registered from March to August (bearing the 02, 03, 04, etc, plate identifier) and September to February (bearing the 52, 53, 54, etc, plate identifier).
It found that the owner of a three-year-old car registered during the period March to August would, on average, be offered £300 more in part exchange than someone trading-in a three-year-old example of the same model registered between September and February.
"Used car buyers remain willing to pay more for the most up-to-date registration plate available within their budget, but dealers consistently report a price premium for the March to August plate
series - 02, 03, 04, etc - because people find it much easier to identify the age of the car," comments Adrian Rushmore, Managing Editor at EurotaxGlass's.
"In the typical year, sales during the period September to February usually account for around 45 per cent of total annual registrations, so these weaker residual values are affecting a very significant number of used cars."
More at
www.glass.co.uk
Comments