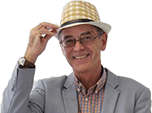 Renault Laguna Online Test Drive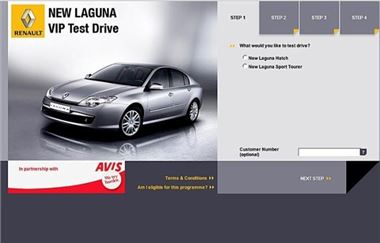 Renault's 24 hour online test-drive programme for New Laguna is so successful, it has now expanded the offer to retail customers as well as the valuable user chooser market due to popular demand.
The convenience of being able to log on and book a test drive of Renault's New Laguna has proven popular since the launch of
www.drivelaguna.co.uk
in October 2007, and it all adds to the high quality of customer service that goes hand-in-hand with Laguna. Originally launched only for Fleet Managers and user choosers, retail customers are now able to take advantage of the hassle-free site, which is run in conjunction with Avis.
In just three simple steps, a test-drive of New Laguna can be arranged. Customers are able to select the date of their choice, which can be a Monday evening to a Tuesday evening, Wednesday to Thursday or Friday evening until Monday morning and a New Laguna will be delivered to either their work or home address.
Initial customer feedback demonstrates why demand to drive New Laguna has been so high. Of those questioned, 99% said that they found it very easy/ easy to navigate through the booking process, whilst 95% found it very easy/ easy to book Laguna on the date they wanted.
Customers were also impressed with the quality of New Laguna. Of those questioned, 93% thought the interior quality was excellent/ good. Build quality and overall finish also impressed with 92% rating Laguna as excellent/ good.
Verbatim comments also included praise for the programme such as "Brilliant idea. Easy Process. Well appreciated.", and "Great idea. You get a much better idea of a car if you can borrow it for 24 hours, and drive on a variety of different roads".
Interest in test-driving New Laguna Sport Tourer, which is available to order now, has also been generated through the online test-drive programme with 82% of customers expressing a wish to use the online booking service to test-drive the car. Customers will be able to book New Laguna Sport Tourer for a test-drive on
www.drivelaguna.co.uk
from the middle of January onwards.
Comments