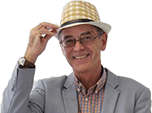 Alternative fuel systems revealed at Detroit show

Three new concepts from Chrysler have been unveiled by the automobile manufacturer at the Detroit Auto Show.
Among them is the Bluetec diesel engine, found in the Jeep Renegade concept, which provides fuel economy almost five times as large of a petrol-only model.
Similarly, the ecoVoyager saves energy through a technique called regenerative braking, which allows for it to transfer energy to the engine when the vehicle slows down.
And the all-electric Dodge Zero Emissions Operation (ZEO) is "as expressive as any petrol-powered vehicle ... and then some".
"These three new designs show that we are moving all of our brands forward with a green agenda ... Our designers today [need] to make sure that future designs stand out from the crowd, while making sure that they are eco-friendly," said Simon Elliott, managing director of Chrysler UK.
Chrysler divisions include Jeep, Dodge and Mopar.
Comments