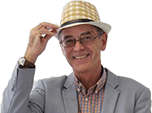 UK'S BIGGEST MOTOR SHOW: LONDON, JULY 2008

Over half a million people are expected to visit The British
International Motor Show in 2008, making it the biggest automotive
exhibition in the UK. The organisers are confident that ticket sales
will top the 550,000 mark as motoring enthusiasts, car buyers and
fun-seeking families visit what is set to be the hot ticket of the
summer.
The UK's largest consumer exhibition, the Show will be open to the
public from Wednesday 23 July until Sunday 3 August, and will feature
over 60 vehicle marques and 600 new cars. Though the doors are not due
to open for another eight months, over 80 per cent of stand space has
already been sold.
The Show is returning to ExCeL London where last year's award-winning
event attracted over 415,000 attendees, exceeding the expectations of
the industry and securing its status in the international automotive
industry calendar.
As well as offering the chance to see the broadest range of cars at any
UK exhibition, the Show will include a host of interactive features to
keep the crowds entertained. New for 2008 are:
- The Heritage Enclosure and Parade - a driving display providing the
sights, sounds and thrills of supercars from the last five decades
- The Marine Experience - the British Marine Federation brings marina
glamour with a line-up of luxury craft and a programme of on-water
entertainment throughout the Show
- Kidz Car Zone - fun-packed entertainment for the drivers of tomorrow
- Drift School - a chance for visitors to be driven sideways around a
demanding circuit by professional drivers
These innovations will appear alongside all-new versions of the most
popular attractions from 2006, including:
- The Autoglym Supercar Paddock, a high-octane collection of luxury
marques
- The 4x4 Experience, a challenging terrain for testing the best of the
off-road pack
- Motor Theatre, a thrilling live-action stunt show
- The Motor Show Music Festival, featuring world-famous live acts in
the purpose-built dockside arena each night of the Show
Marketing Director of the event Kirsty Perkinson said, "Vehicle
manufacturers have responded very positively to our plans for the 2008
Show, and we are delighted that so many have already signed up to
attend. We expect to increase the number of world vehicle debuts,
building on the 14 unveilings in 2006, and several reveals are already
scheduled to take place.
"When the Show returned to London last year, after 30 years away from
the capital, the public demonstrated its appetite for a high quality,
interactive exhibition of the best the motoring world has to offer.
Our
objective for 2008 is to deliver an even better experience for
show-goers, and we are very confident that our plans will help us
exceed
550,000 ticket sales," she concluded.
About the British International Motor Show 2008
The British International Motor Show will be open to the public from 23
July until 3 August 2008 at ExCeL London. The Show is organised by
International Motor Industry Events (imie) on behalf of the Society of
Motor Manufacturers and Traders (SMMT).
Tickets to the Show will be on sale from February, with prices starting
at £8. The website -
www.britishmotorshow.co.uk
- will contain
further information and Show updates.
Comments