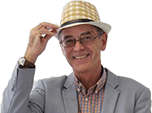 According to the criteria that you've selected, these are the cars that best suit your requirements:
Style, quality and desirability. If that's what you're looking for in a convertible then there's plenty of choice from the premium manufacturers. So what makes the BMW 4 Series stand out? Well unlike alternatives from Audi and Mercedes-Benz, the 4 Series stands out by virtue of its metal folding roof....

Porsche's updated 911 is more desirable than ever - with head-turning looks, an improved interior and enough power to tempt buyers away from the Audi R8 and Aston Martin Vantage. The flagship sports car has been rather comprehensively tweaked for 2019, although it very definitely still looks like...

Superb performance, fantastic presence and a feeling of genuine exclusivity combine to make the open-topped McLaren 570S Spider one of the most desirable cars on sale at any price. It's a more exotic alternative to German performance rivals like the Audi R8 Spyder and Mercedes-AMG GT C Roadster – but...

This 911 probably represents the biggest change to the iconic Porsche in decades. Not because of any daring alteration to the looks - as you can see, this is merely a nip and tuck of the version launched in 2011 - but because of the changes under the bonnet. Porsche has ditched the normally aspirated...

Following the new Bentley Continental GT Coupe launched in 2010, Bentley launched the GTC. Deliveries started in late 2011, with prices from £149,350. The new GTC is bolder and more aggressive than the old model, with sharper angles and larger wheels – 20 inches as standard with 21 inch wheels available...

The latest Mazda MX-5 sticks to the formula that has made Mazda's little sports car so popular. It's small, light, affordable and fantastic fun. But there are some changes. This time around it's more aggressively styled and has new engines but as ever it's still easy to live with every day. There...
Want to narrow the choices down? Which of these is most important to you?
Or you can choose something else:
Yours sincerely, Honest John