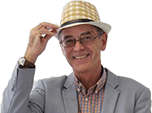 According to the criteria that you've selected, these are the cars that best suit your requirements:
The Skoda Kodiaq is everything a family car should be. Comfortable, spacious, affordable, well-equipped, practical and safe, it's almost impossible to pick fault with. In fact, if you're looking for a new petrol or diesel SUV with five or seven seats, we think it's probably the best choice you can make....

The Mercedes-Benz C-Class is arguably even more desirable than rivals including the BMW 3 Series, Audi A4 and Jaguar XE. As well as sleek looks that echo the S-Class, the S-Class is based on a new platform with more interior space than the old model, especially for rear seat passengers. The latest...

The 5 Series is a superb executive saloon, with top notch refinement and quality throughout. Like its predecessor, BMW's trademark driving enjoyment shines through on a challenging road, although some might feel that the interior feels a little flat against the equally excellent Mercedes-Benz E-Class....

Who'd have guessed that the highly polarising BMW X6 would start a niche. Yet here we are with the Mercedes-Benz GLC Coupe. It's a car cut from the same cloth - take an SUV, make it less practical, charge more for it. But the GLC Coupe is not a direct rival to the X6, rather it's pitched squarely...

The 2016 Audi A5 Coupe is larger and lighter than its predecessor, while a new range of petrol and diesel engines provide more power and improved economy. The Audi A5 was initially offered with two TFSI petrol engines and three TDI diesels, with power outputs ranging from 190PS to 286PS. Audi claims...

Mercedes has long vied for the title of Best Saloon in the World with its S-Class models. Over the generations, the S-Class has always been at the forefront of comfort, space and driving finesse, as well as introducing many technologies we now take for granted. So it is with the latest S-Class that...
Want to narrow the choices down? Which of these is most important to you?
Or you can choose something else:
Yours sincerely, Honest John