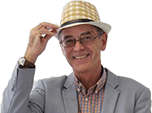 According to the criteria that you've selected, these are the cars that best suit your requirements:
The Mazda 3 has always been an underrated alternative to the likes of the Volkswagen Golf and Ford Focus. That's especially true of the 2019 model with its eye-catching looks, premium interior and generous amount of standard equipment. The 3's interior is just as easy on the eye as its exterior, with...

The Mercedes-Benz C-Class is arguably even more desirable than rivals including the BMW 3 Series, Audi A4 and Jaguar XE. As well as sleek looks that echo the S-Class, the S-Class is based on a new platform with more interior space than the old model, especially for rear seat passengers. The latest...

Style, quality and desirability. If that's what you're looking for in a convertible then there's plenty of choice from the premium manufacturers. So what makes the BMW 4 Series stand out? Well unlike alternatives from Audi and Mercedes-Benz, the 4 Series stands out by virtue of its metal folding roof....

Mazda is on a roll these days, with an impressive range of cars that are good to drive, stylish and practical. Those ingredients have now been distilled into the smallest model in the range – the Mazda2. The result is a success, giving big players like the Vauxhall Corsa and Ford Fiesta something to...

The Up is one of the most important cars Volkswagen has launched in recent years, offering a well thought out and compact package that's economical, easy to drive and appealing to those downsizing from larger cars. It's nimble, distinctive, well built and represents good value for money. SEAT and...

This Mercedes-Benz E-Class is the most sophisticated car the German brand has ever made. More a shrunken S-Class than an inflated C-Class, the four-door executive saloon has had the very best from the Mercedes-Benz technology and safety catalogue thrown at it. The result is a new class leader, a car...
Want to narrow the choices down? Which of these is most important to you?
Or you can choose something else:
Yours sincerely, Honest John